Hot Saleindustrial freezer room commercial Freezer frozen 304 stainless steel chicken duba cold room freezer
Product Description
#detail_decorate_root .magic-0{border-bottom-width:2px;border-bottom-style:solid;border-bottom-color:#53647a;background-color:#c5ccde;margin-left:0;margin-right:0;padding-left:8px;padding-right:8px;color:#53647a;font-family:Roboto;font-size:24px;padding-top:8px;padding-bottom:4px}#detail_decorate_root .magic-1{vertical-align:top}#detail_decorate_root .magic-2{padding:0;margin:0;color:#333;font-size:14px;white-space:pre-wrap}#detail_decorate_root .magic-3{padding:0;font-size:16px;line-height:20px;font-weight:bold;margin:0}#detail_decorate_root .magic-4{vertical-align:top;display:block;padding-right:4px;box-sizing:border-box;padding-left:4px}#detail_decorate_root .magic-5{vertical-align:top;padding-bottom:4px;box-sizing:border-box;padding-top:4px}#detail_decorate_root .magic-6{padding:0;margin:0;white-space:pre-wrap;font-size:14px}#detail_decorate_root .magic-7{margin:0;padding:0}#detail_decorate_root .magic-8{padding:0;font-size:16px;line-height:20px;font-weight:bold;color:#333;margin:0}#detail_decorate_root .magic-9{width:750px}#detail_decorate_root .magic-10{overflow:hidden;width:750px;height:400px;margin-top:0;margin-bottom:0;margin-left:0;margin-right:0}#detail_decorate_root .magic-11{margin-top:0;margin-left:0;width:750px;height:400px}#detail_decorate_root .magic-12{overflow:hidden;width:750px;height:320px;margin-top:0;margin-bottom:4px;margin-left:0;margin-right:0}#detail_decorate_root .magic-13{margin-top:0;margin-left:0;width:750px;height:320px}#detail_decorate_root .magic-14{overflow:hidden;width:373px;height:201.07816711590297px;margin-top:0;margin-bottom:0;margin-left:0;margin-right:0}#detail_decorate_root .magic-15{margin-top:0;margin-left:0;width:373px;height:201px}#detail_decorate_root .magic-16{overflow:hidden;width:373px;height:201.07816711590297px;margin-top:0;margin-bottom:0;margin-left:4px;margin-right:0}#detail_decorate_root .magic-17{width:446px}#detail_decorate_root .magic-18{overflow:hidden;width:446px;height:264.4743935309973px;margin-top:0;margin-bottom:0;margin-left:0;margin-right:0}#detail_decorate_root .magic-19{margin-top:0;margin-left:0;width:446px;height:264px}#detail_decorate_root .magic-20{width:300px;display:flex;flex-direction:column;margin-right:0;margin-left:4px}#detail_decorate_root .magic-21{padding:0;line-height:20px;font-weight:bold;color:#333;margin:0}#detail_decorate_root .magic-22{font-size:14px}#detail_decorate_root .magic-23{width:300px;display:flex;flex-direction:column;margin-right:4px;margin-left:0}#detail_decorate_root .magic-24{vertical-align:top;display:inline-block;padding-right:4px;width:50%;box-sizing:border-box;margin-bottom:-4px;padding-left:4px;margin-top:-4px}#detail_decorate_root .magic-25{vertical-align:top;box-sizing:border-box;padding-top:4px}#detail_decorate_root .magic-26{width:371px;height:200px;overflow:hidden}#detail_decorate_root .magic-27{position:relative;left:0;top:0;width:371px;height:200px}#detail_decorate_root .magic-28{vertical-align:top;display:inline-block;padding-right:4px;width:50%;box-sizing:border-box;margin-bottom:-4px;padding-left:0;margin-top:-4px}#detail_decorate_root .magic-29{width:371px;height:320px;overflow:hidden}#detail_decorate_root .magic-30{position:relative;left:0;top:0;width:371px;height:320px}#detail_decorate_root .magic-31{vertical-align:top;display:inline-block;padding-right:4px;width:50%;box-sizing:border-box;margin-bottom:-4px;padding-left:0;margin-top:-4px;margin-left:-3px}#detail_decorate_root .magic-32{width:364px;border-collapse:collapse}#detail_decorate_root .magic-33{padding:5px 10px;overflow:hidden;width:345px;box-sizing:content-box}#detail_decorate_root .magic-34{display:none}#detail_decorate_root .magic-35{padding:5px 10px;overflow:hidden;width:164px;box-sizing:content-box}#detail_decorate_root .magic-36{padding:5px 10px;overflow:hidden;width:71px;box-sizing:content-box}#detail_decorate_root .magic-37{text-align:center}#detail_decorate_root .magic-38{padding:5px 10px;overflow:hidden;width:252px;box-sizing:content-box}#detail_decorate_root .magic-39{overflow:hidden;width:247.33333333333334px;height:323.50184204215986px;margin-top:0;margin-bottom:0;margin-left:0;margin-right:0}#detail_decorate_root .magic-40{margin-top:0;margin-left:0;width:247px;height:323px}#detail_decorate_root .magic-41{overflow:hidden;width:247.33333333333334px;height:323.50184204215986px;margin-top:0;margin-bottom:0;margin-left:4px;margin-right:0}#detail_decorate_root .magic-42{overflow:hidden;width:373px;height:321.7250673854448px;margin-top:0;margin-bottom:0;margin-left:0;margin-right:0}#detail_decorate_root .magic-43{margin-top:0;margin-left:0;width:373px;height:321px}#detail_decorate_root .magic-44{overflow:hidden;width:373px;height:321.7250673854448px;margin-top:0;margin-bottom:0;margin-left:4px;margin-right:0}#detail_decorate_root .magic-45{vertical-align:top;display:inline-block;padding-right:4px;width:33.33%;box-sizing:border-box;margin-bottom:-4px;padding-left:4px;margin-top:-4px}#detail_decorate_root .magic-46{width:244.656px;height:234px;overflow:hidden}#detail_decorate_root .magic-47{position:relative;left:0;top:0;width:245px;height:234px}#detail_decorate_root .magic-48{position:relative;left:0;top:0;width:415.631px;height:234px} Product Description Product Application
Cold room PU Panels
        Hot Sale
Cold Storage Room
Chiller Freezer PU sandwich Panels 1.Material.
Polyurethane Foam Sandwich Panels,the external and inner panels cover is of zinc-coated steel sheet with a plastic finish. the heat insulation is of rigid foam polyurethane.
2.Specifications.
Panel Available Thickness:50mm.75mm.100mm.120mm.150mm.180mm&200mm
Panel Available Width:500-1200mm.
Both Surface of Panels:to be plating 0.326mm.0.4mm.0.5mm or 0.6mm Thickness Pre-painted hot galvanized
Steel Sheet coated with 200 micron PVC.(Other surface choice:304stainless steel or Aluminium Plate ect)
3.Installations.
Panels Connect Method:Dry-Joint System with Cam Lock.between two planels are male and female.the floor panels are reinforced and they withstand distributed load up to 2000Kg/SQ meters.also the
Cold room
should be installed in a sheltered place away from direct sunshine.dust and rain.
4.Others.
Regular Steel Sheet Color Code:RAL 9002(Grey White)
PU Material Origin:Germany.Japan or Korea
Density:40+/-2kg/M3
Heat Transfer Quotiety:<1%(-30C-100C/96h)
Safety:<3%
Fire Rating:B2 5.Package: Plastic film pack for
Cold Room
PU panels. Applications: Cold room PU panelsHotels, hospitals, blood banks, poultry slaughter and processing, aquaculture and processing, mushroom cultivation, agricultural product processing,
Dairy production, pharmaceutical processing and logistics, beverage production and processing, beer production and cooling, large-scale logistics
Storage, chemical product cooling, leather manufacturing, injection molding, machine cooling, steel cooling, communication equipment.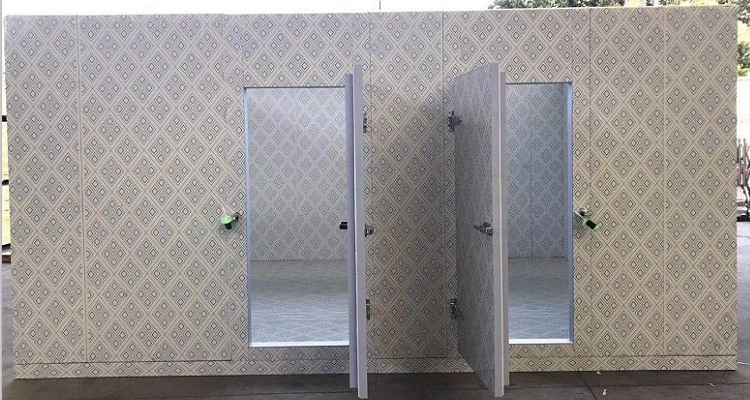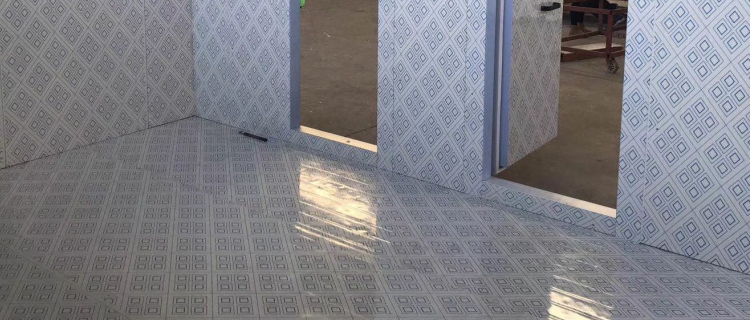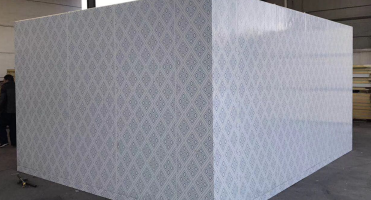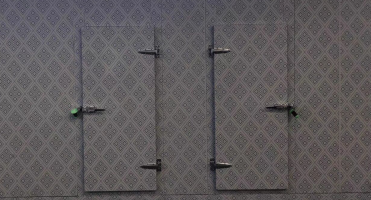 Main Features 1.Any size will be done by customers request for cold room PU panels.
2. 100mm thick panels can be used for +10C to -18C cold room. 120mm is for -25C to -18C. 150mm is for -35C
Blast freezer
for cold room pu panels
3.Cold room PU panels includes wall panels and floor panels and top panels and door etc.
Certifications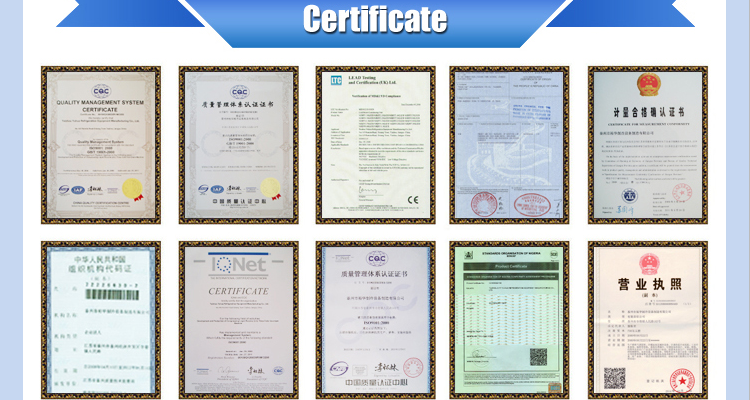 Detailed Images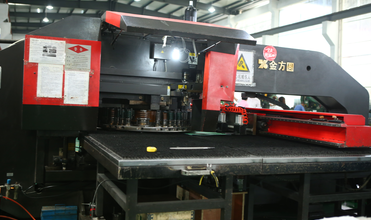 Machine Parts Name: Laser Cutting Steel Machine Brand: SIEMENS Original: Germany  World famous High Speed laser cutting machine for cold room PU panels steel cut. Main Features Name: Full Automatic  Polyurethane Foam Machine
Brand: Yangduan 
Original: China
Domestic famous full Automatic Polyurethane foam sandwich panels machine for cold room PU panels.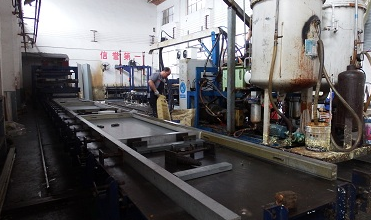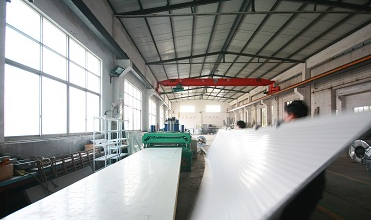 Machine Parts Name: High Pressure Panels Form Machine
Brand: Yangduan 
Original: China
World famous High pressure produce cold room PU panels 
Main Features Name: Panels steel strong support machine
Brand: ZKL50
Original: Japan Japanese High Precision panels steel strong support machine for cold room PU Panels.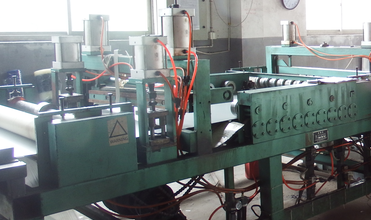 Our Service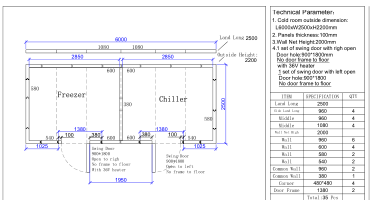 Pre-Sales Service * Inquiry and Technical support for Cold room PU panels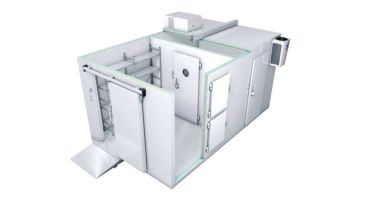 After-Sales Service
* Training how to instal
Air Cooled Condenser
for condensing unit and cold room  Packing & Delivery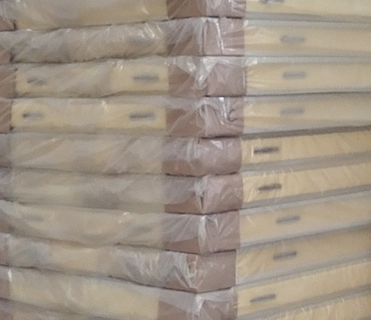 | | |
| --- | --- |
| Packaging | |
| | L3000xW1000xH100mm |
| | 30kg |
| | Cold room PU Panels  Package is plastic film and carton for panel corner.(Size: L3000xW1000xH1000mm). |
| | |
| --- | --- |
| Packaging | |
| | L3000xW1000xH1100mm |
| | 28 kg |
| | Cold room PU Panels Package is carton for panel corner only.(Size: L3000xW1000xH1000mm). |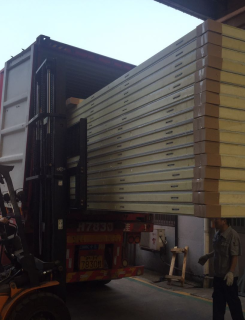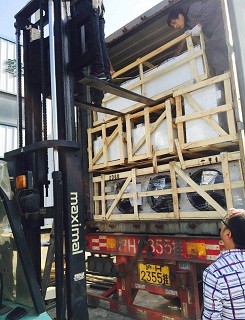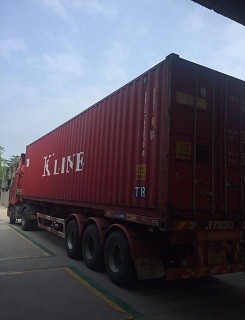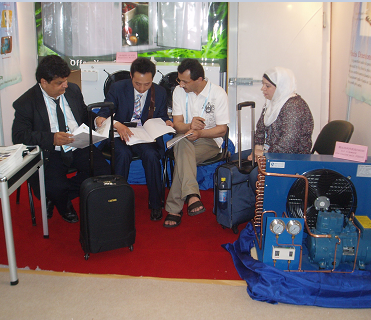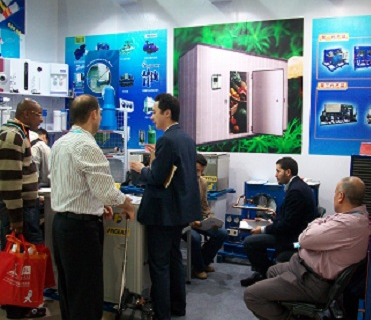 Related Products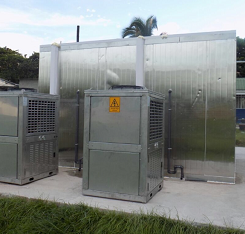 304 stainless steel cold room PU panels freezer 91.8% Response Rate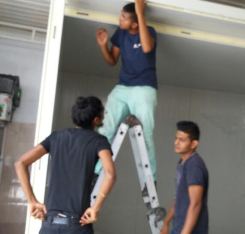 cold room PU panels project in Mauritius 91.8% Response Rate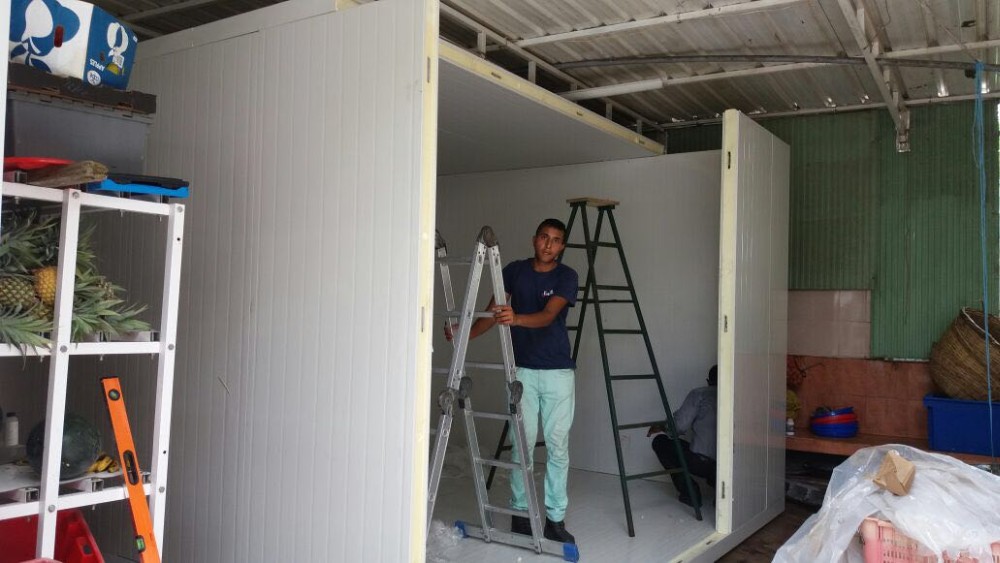 cold room PU Panels project in Africa 91.8% Response Rate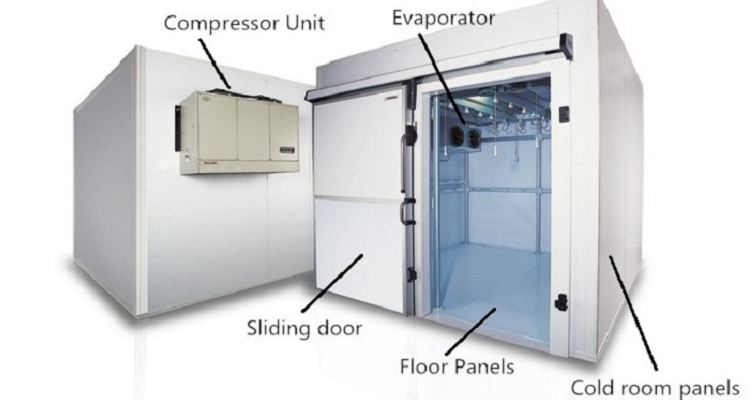 Contact us if you need more details on cold room refrigerator freezer. We are ready to answer your questions on packaging, logistics, certification or any other aspects about industrial freezer room commercial、cold storage room for meat. If these products fail to match your need, please contact us and we would like to provide relevant information.
Product Categories : Cold room PU Panels