Product Description
#detail_decorate_root .magic-0{border-bottom-style:solid;border-bottom-color:#afb0b1;font-family:Roboto;font-size:24px;color:#000;background-color:#aba8a8;text-align:left;font-style:normal;font-weight:bold;border-bottom-width:2px;padding-top:8px;padding-bottom:4px}#detail_decorate_root .magic-1{width:750px;border-collapse:collapse}#detail_decorate_root .magic-2{min-height:18px;padding:5px 10px;width:727px;min-height:18px;box-sizing:content-box}#detail_decorate_root .magic-3{text-align:center}#detail_decorate_root .magic-4{display:none}#detail_decorate_root .magic-5{min-height:18px;padding:5px 10px;width:479.2px;min-height:18px;box-sizing:content-box}#detail_decorate_root .magic-6{min-height:18px;padding:5px 10px;width:228px;min-height:18px;box-sizing:content-box}#detail_decorate_root .magic-7{min-height:18px;padding:5px 10px;width:478px;min-height:18px;box-sizing:content-box}#detail_decorate_root .magic-8{margin-bottom:10px;line-height:0}#detail_decorate_root .magic-9{margin-bottom:0}#detail_decorate_root .magic-10{position:relative;width:100%}#detail_decorate_root .magic-11{width:750px}#detail_decorate_root .magic-12{overflow:hidden;width:247.33333333333334px;height:247.33333333333337px;margin-top:0;margin-bottom:0;margin-left:0;margin-right:0}#detail_decorate_root .magic-13{margin-top:0;margin-left:0;width:247px;height:247px}#detail_decorate_root .magic-14{overflow:hidden;width:247.33333333333334px;height:247.33333333333337px;margin-top:0;margin-bottom:0;margin-left:4px;margin-right:0}#detail_decorate_root .magic-15{margin-top:0;margin-left:0;width:329px;height:247px}#detail_decorate_root .magic-16{vertical-align:top}#detail_decorate_root .magic-17{vertical-align:top;display:inline-block;padding-right:4px;width:33.33%;box-sizing:border-box;margin-bottom:-4px;padding-left:4px;margin-top:-4px}#detail_decorate_root .magic-18{vertical-align:top;padding-bottom:4px;box-sizing:border-box;padding-top:4px}#detail_decorate_root .magic-19{padding:0;margin:0;white-space:pre-wrap;font-size:16px}#detail_decorate_root .magic-20{text-align:justify}#detail_decorate_root .magic-21{font-family:Arial,"Microsoft YaHei","\\5FAE软雅黑","\\5B8B体","Malgun Gothic",Meiryo,sans-serif;font-size:14px;font-style:normal;font-variant:normal;font-weight:200;letter-spacing:normal;line-height:21px;text-align:left;text-indent:0;text-transform:none;white-space:normal;word-spacing:0;-webkit-text-stroke-width:0;background-color:#fff;float:none;display:inline !important}#detail_decorate_root .magic-22{box-sizing:border-box;margin:0;padding:0;font-family:Arial,"Microsoft YaHei","\\5FAE软雅黑","\\5B8B体","Malgun Gothic",Meiryo,sans-serif;font-size:14px;font-style:normal;font-variant:normal;font-weight:normal;letter-spacing:normal;line-height:14px;text-align:start;text-indent:0;text-transform:none;white-space:normal;word-spacing:0;-webkit-text-stroke-width:0;background-color:#fff}#detail_decorate_root .magic-23{box-sizing:border-box;margin:0 0 10px;padding:0;list-style:none}#detail_decorate_root .magic-24{text-align:center;box-sizing:border-box;margin:0;padding:0;font-size:14px;line-height:20px}#detail_decorate_root .magic-25{white-space:pre-wrap;font-size:16px}#detail_decorate_root .magic-26{border-bottom-style:solid;border-bottom-color:#53647a;font-family:Roboto;font-size:24px;color:#53647a;font-style:normal;border-bottom-width:2px;padding-top:8px;padding-bottom:4px}#detail_decorate_root .magic-27{line-height:0;overflow:hidden}#detail_decorate_root .magic-28{vertical-align:top;display:block;padding-right:4px;box-sizing:border-box;padding-left:4px}#detail_decorate_root .magic-29{padding:0;margin:0;white-space:pre-wrap;font-size:14px}#detail_decorate_root .magic-30{color:#333;font-family:"times new roman",times;font-size:14px;font-style:normal;font-variant-ligatures:normal;font-variant-caps:normal;font-weight:400;letter-spacing:normal;orphans:2;text-align:start;text-indent:0;text-transform:none;white-space:normal;widows:2;word-spacing:0;-webkit-text-stroke-width:0;background-color:#fff;text-decoration-style:initial;text-decoration-color:initial;display:inline !important;float:none}#detail_decorate_root .magic-31{overflow:hidden;width:750px;height:562.5px;margin-top:0;margin-bottom:4px;margin-left:0;margin-right:0}#detail_decorate_root .magic-32{margin-top:0;margin-left:0;width:750px;height:562.5px}#detail_decorate_root .magic-33{overflow:hidden;width:373px;height:279.75px;margin-top:0;margin-bottom:0;margin-left:0;margin-right:0}#detail_decorate_root .magic-34{margin-top:0;margin-left:0;width:373px;height:279.75px}#detail_decorate_root .magic-35{overflow:hidden;width:373px;height:279px;margin-top:0;margin-bottom:0;margin-left:4px;margin-right:0}#detail_decorate_root .magic-36{padding:0;margin:0;color:#333;font-size:14px;padding-left:4px;font-weight:bold;white-space:pre-wrap}#detail_decorate_root .magic-37{box-sizing:content-box;margin:0;padding:0;border:0;font-style:normal;font-variant-ligatures:normal;font-variant-caps:normal;font-variant-numeric:inherit;font-variant-east-asian:inherit;font-weight:400;font-stretch:inherit;font-size:10.5pt;line-height:21px;font-family:"Times New Roman",serif;vertical-align:baseline;color:#333;letter-spacing:normal;orphans:2;text-align:start;text-indent:0;text-transform:none;white-space:normal;widows:2;word-spacing:0;-webkit-text-stroke-width:0;text-decoration-style:initial;text-decoration-color:initial;background:white}#detail_decorate_root .magic-38{box-sizing:content-box;margin:0;padding:0;border:0;font-style:normal;font-variant-ligatures:normal;font-variant-caps:normal;font-variant-numeric:inherit;font-variant-east-asian:inherit;font-weight:400;font-stretch:inherit;font-size:10.5pt;line-height:21px;font-family:"Times New Roman",serif;vertical-align:baseline;color:#333;letter-spacing:normal;orphans:2;text-align:start;text-indent:0;text-transform:none;white-space:normal;widows:2;word-spacing:0;-webkit-text-stroke-width:0;background-color:#fff;text-decoration-style:initial;text-decoration-color:initial}#detail_decorate_root .magic-39{box-sizing:content-box}#detail_decorate_root .magic-40{box-sizing:content-box;margin:0;padding:0;border:0;font-style:inherit;font-variant:inherit;font-weight:inherit;font-stretch:inherit;font-size:inherit;line-height:21px;font-family:inherit;vertical-align:baseline;background:white}#detail_decorate_root .magic-41{box-sizing:content-box;margin:0;padding:0;border:0;font-style:normal;font-variant-ligatures:normal;font-variant-caps:normal;font-variant-numeric:inherit;font-variant-east-asian:inherit;font-weight:normal;font-stretch:inherit;font-size:14px;line-height:21px;font-family:"times new roman",times;vertical-align:baseline;color:#333;letter-spacing:normal;orphans:2;text-align:start;text-indent:0;text-transform:none;white-space:normal;widows:2;word-spacing:0;-webkit-text-stroke-width:0;text-decoration-style:initial;text-decoration-color:initial;float:none;background-color:#fff;display:inline !important}#detail_decorate_root .magic-42{box-sizing:content-box;color:#333;font-family:Arial,Helvetica,sans-senif;font-size:12px;font-style:normal;font-variant-ligatures:normal;font-variant-caps:normal;font-weight:400;letter-spacing:normal;orphans:2;text-align:start;text-indent:0;text-transform:none;white-space:normal;widows:2;word-spacing:0;-webkit-text-stroke-width:0;background-color:#fff;text-decoration-style:initial;text-decoration-color:initial} Product Description
| | |
| --- | --- |
| | |
| | Temperature Range |
| processing room | 10c |
| fruit, vegetable, dry food | -5c to 5c |
| medicine, cake, pastry, chemical material | -5c to 5c |
| | -25c to -10c |
| fish, meat storage | -25c to -18c |
| deep freezer | -40c to -30c |
| warehouse  | 10c |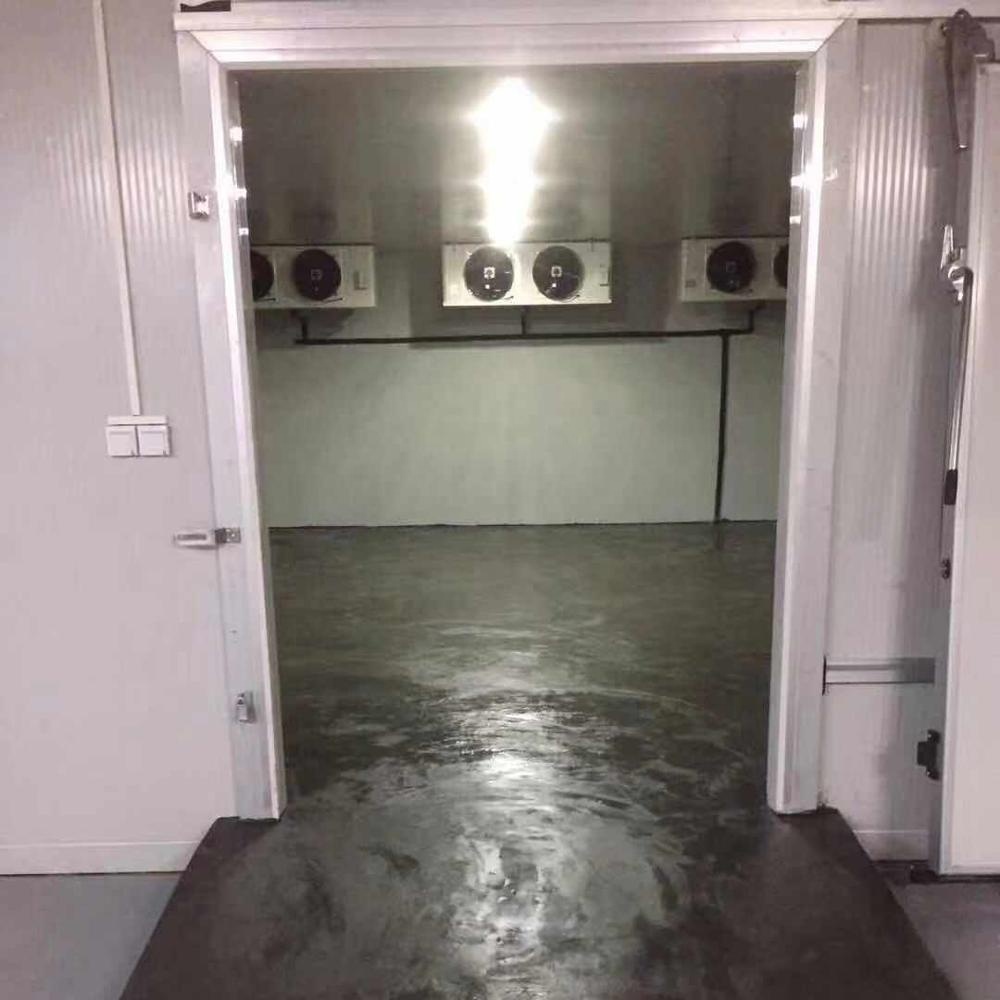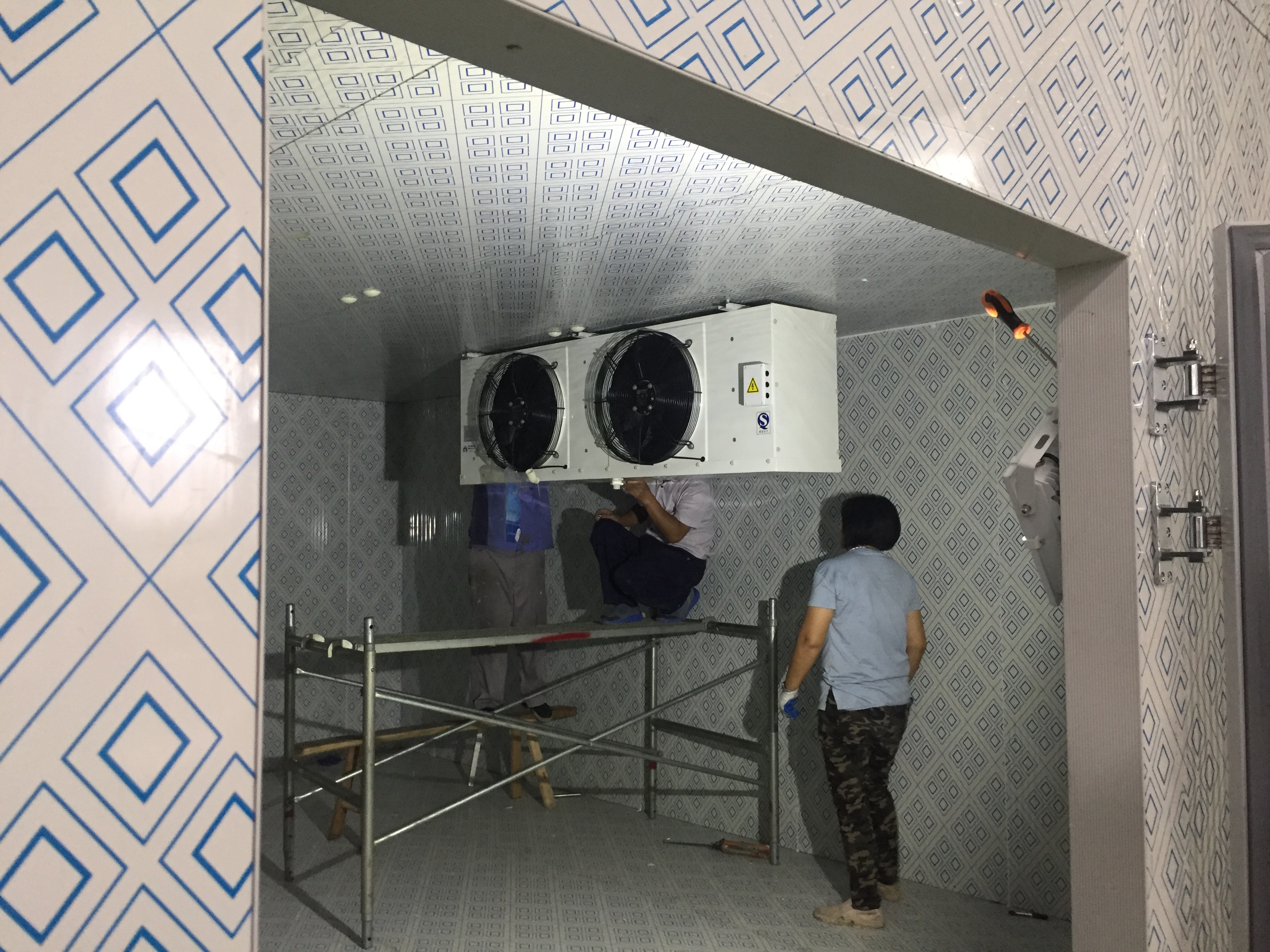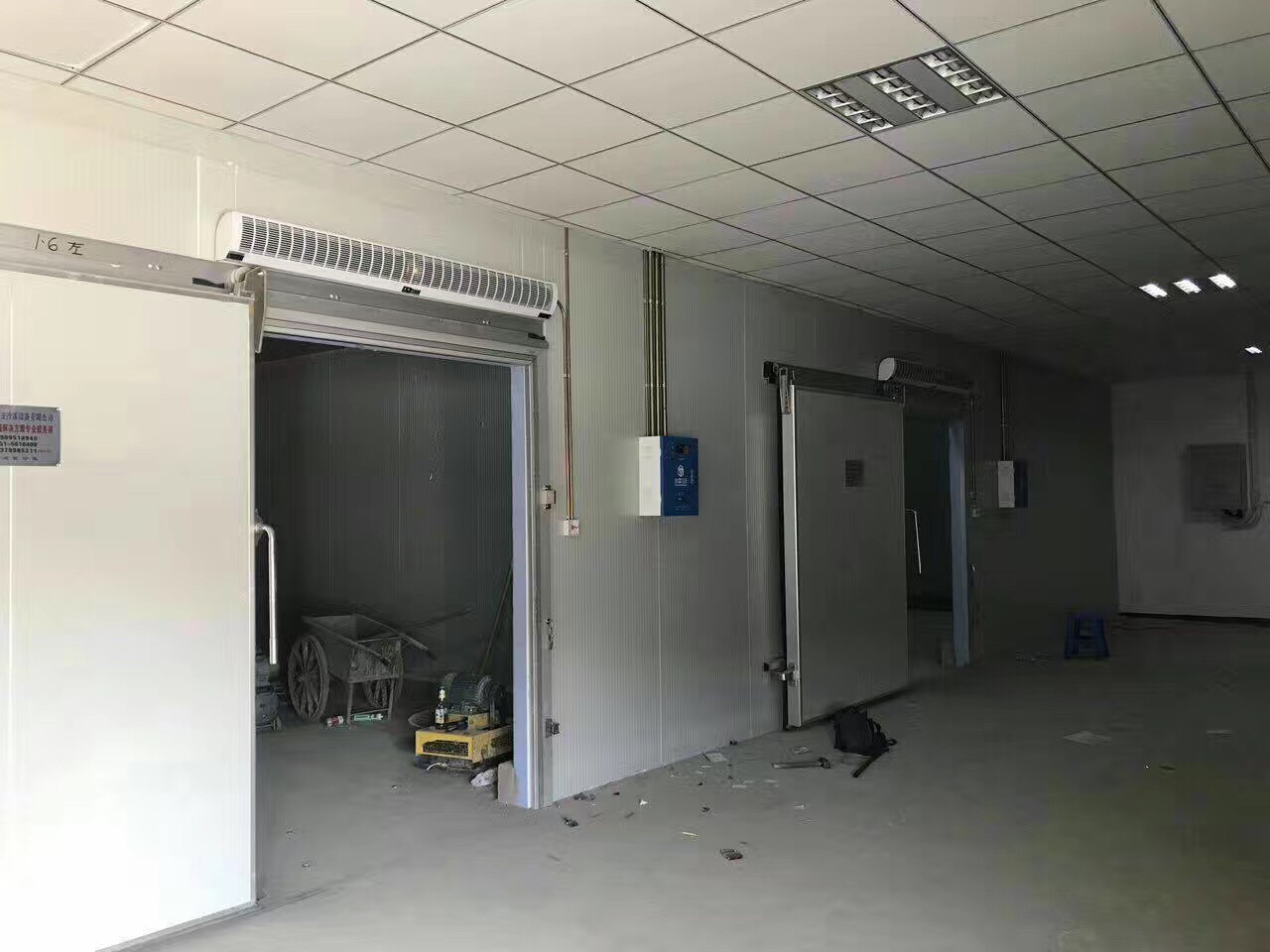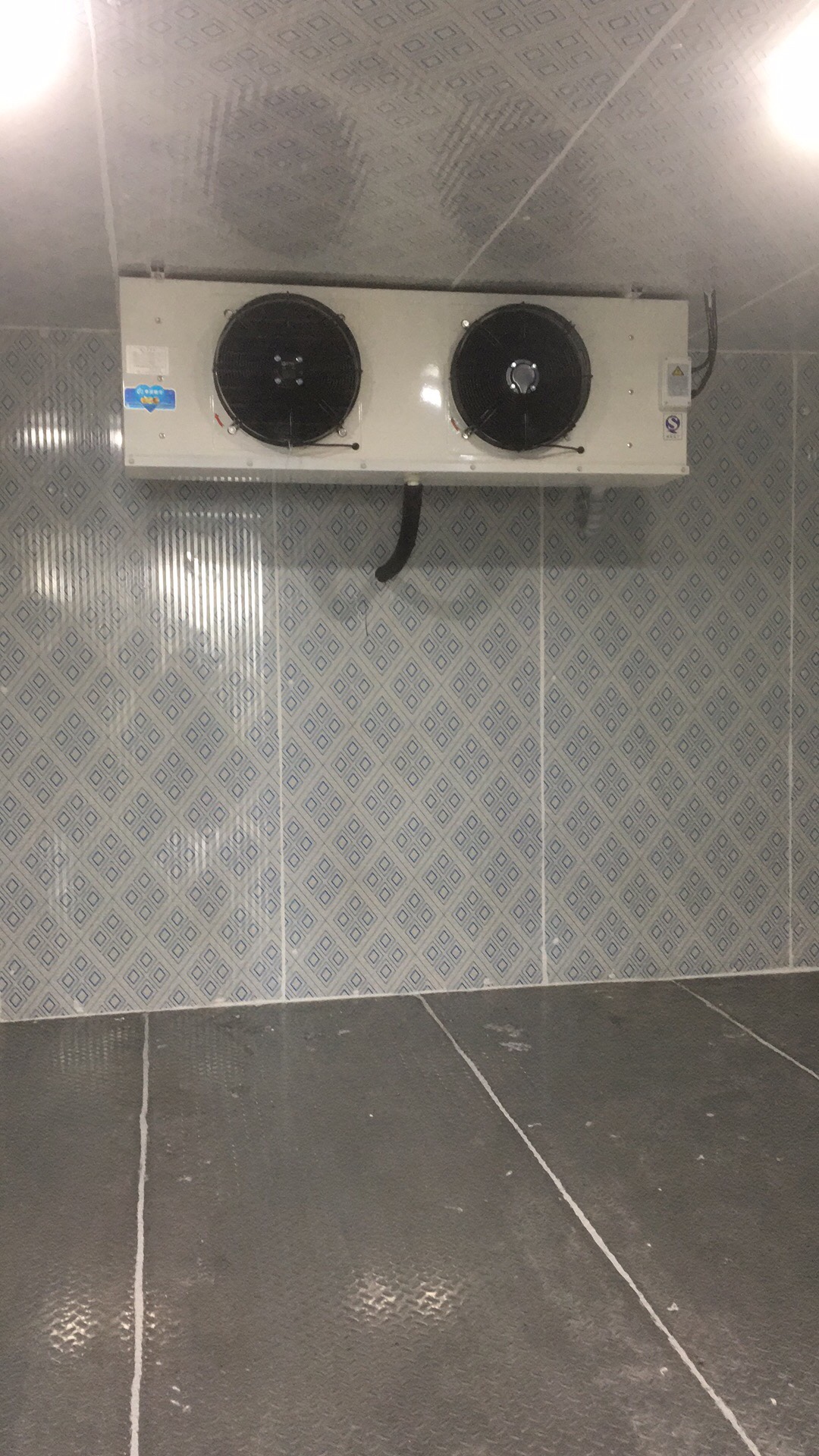 Detailed Images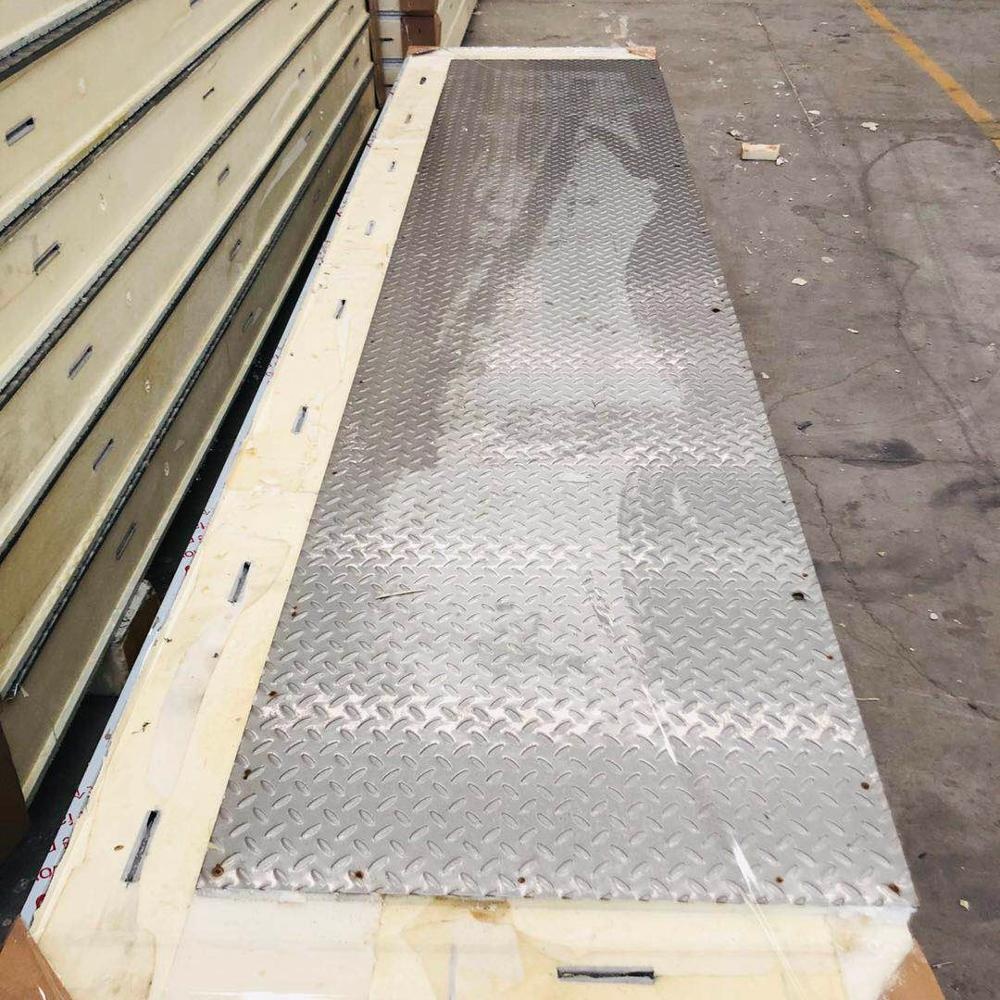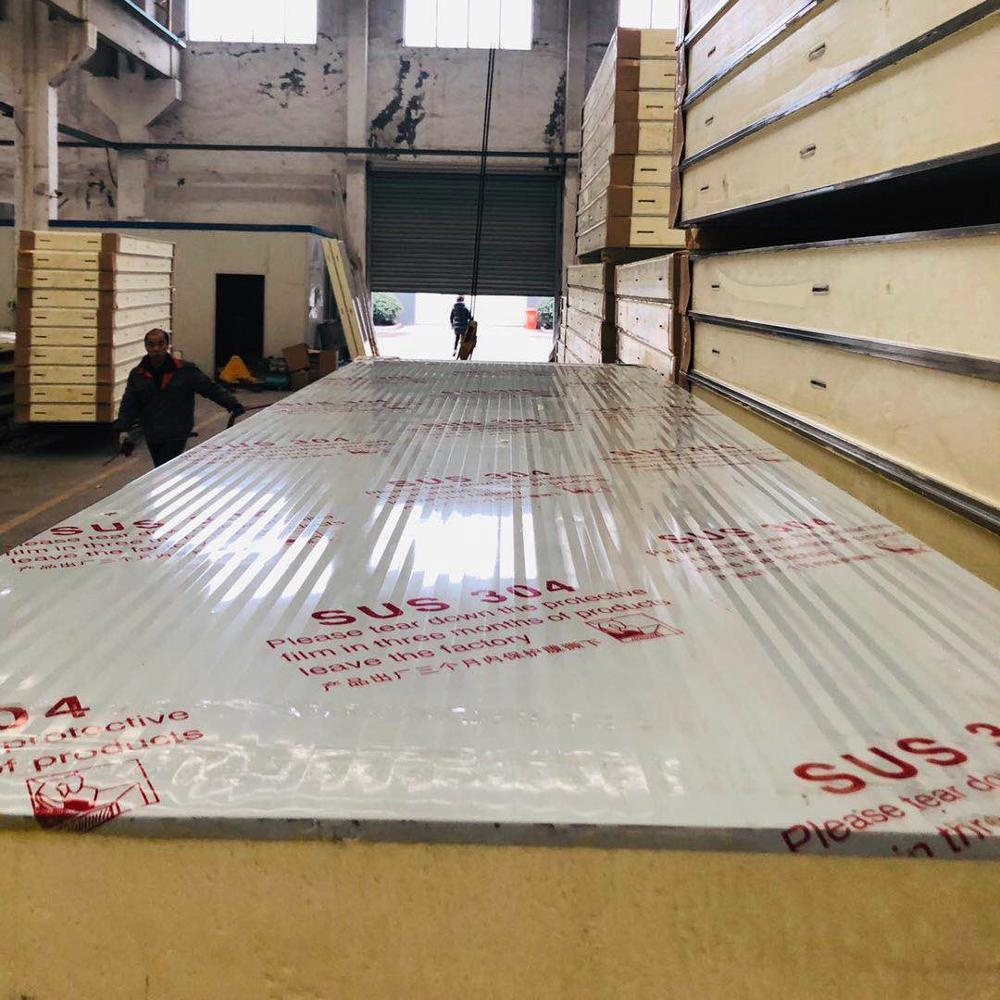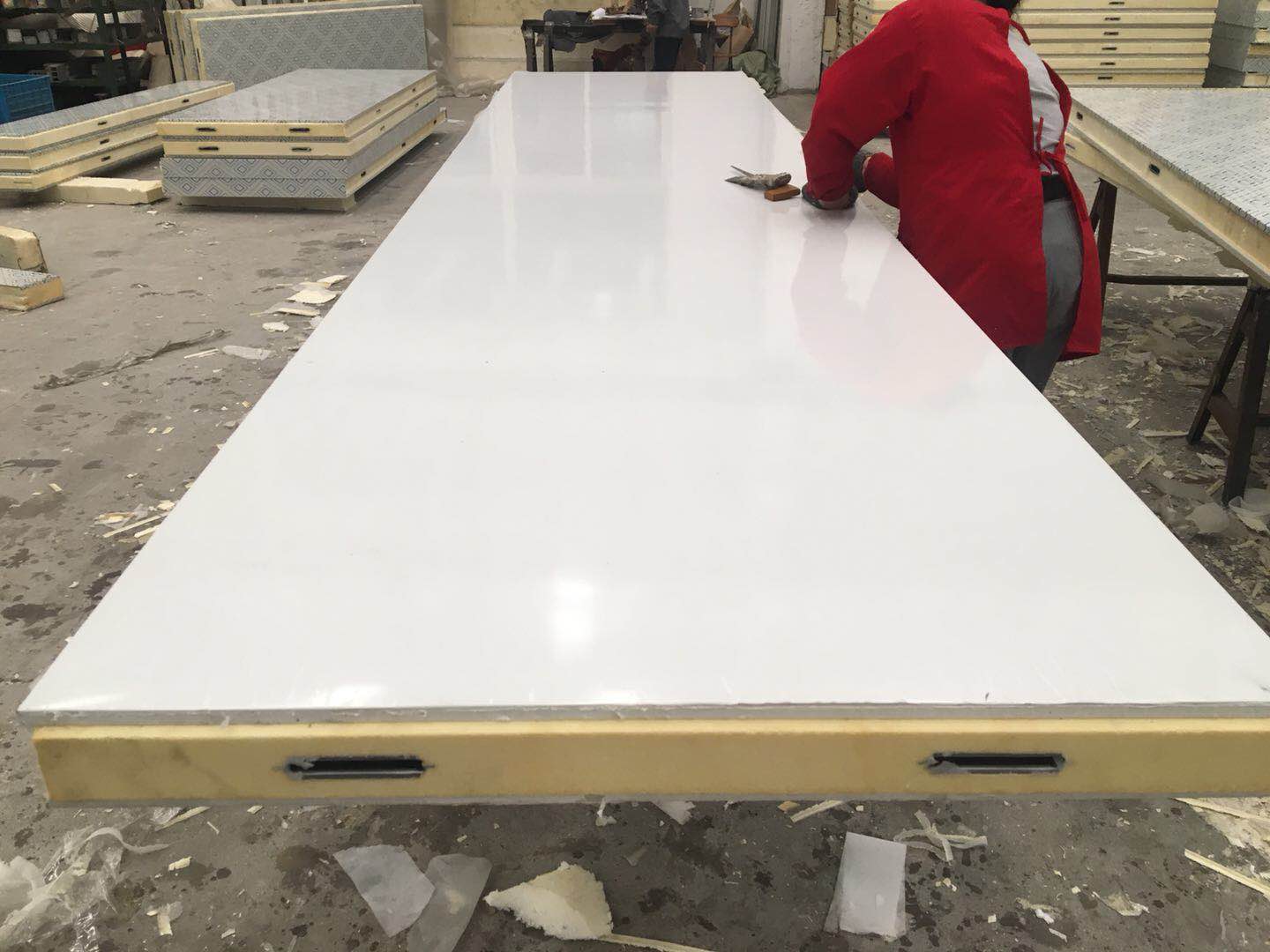 Anti-slip material Stainless steel material Color steel material Related Products Company Introduction Aoda cold storage is widely used in food, supermarkets, hotels, aquatic products, pharmaceutical, biological, chemical, industrial and mining enterprises and other industries.It can be customized according to customer requirements and library features, the constant pursuit of excellence, has the ability to meet the special requirements of customers, to win customer satisfaction. In the past two years, the brand awareness has improved rapidly, the products exported to spread all over the world, and best-selling.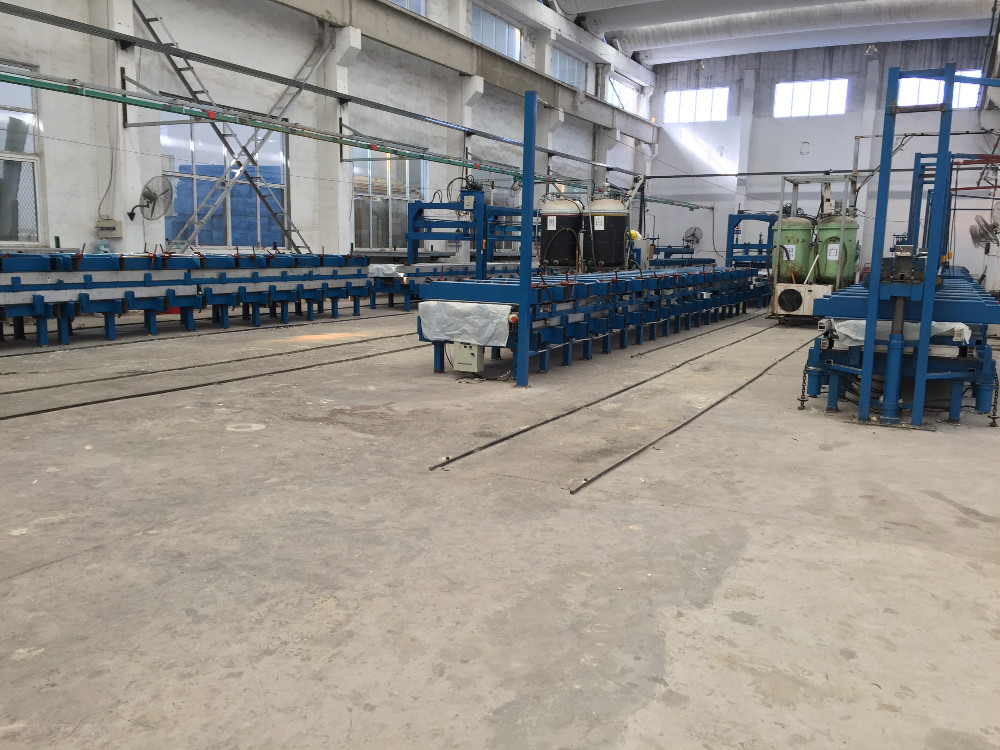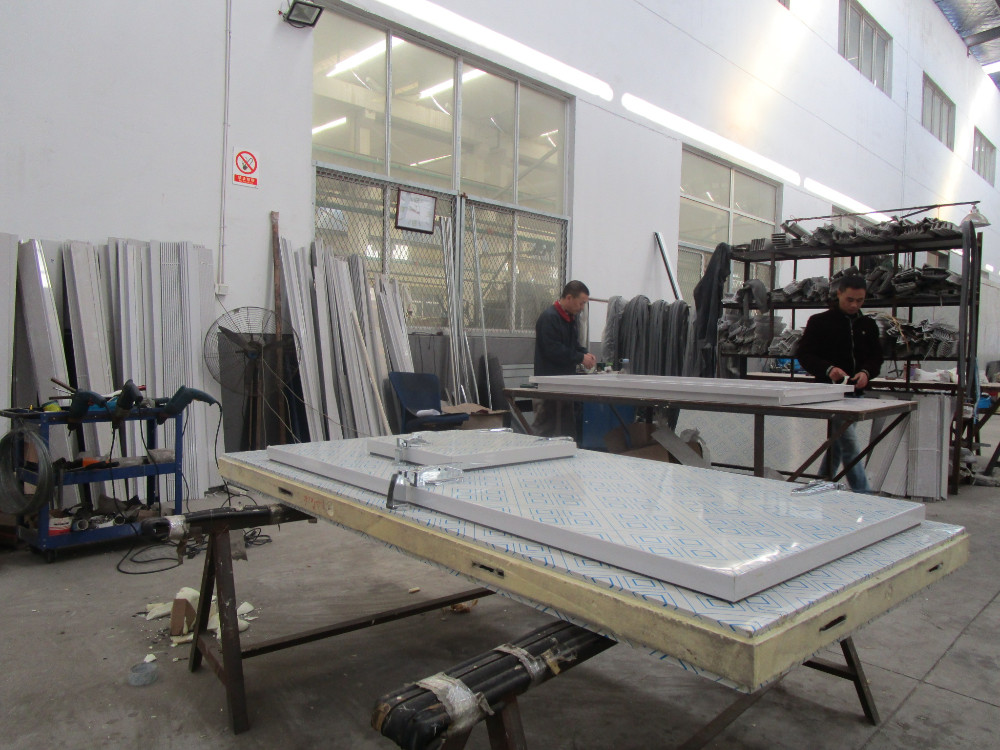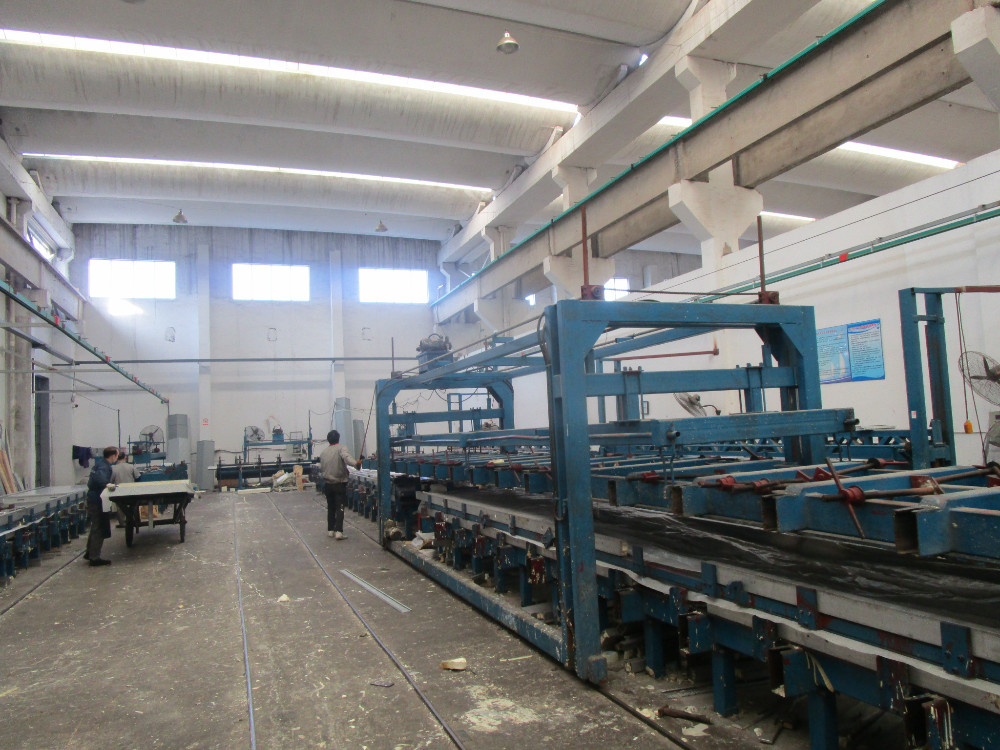 Our Services & Strength As a professional enterprise specializing in manufacture and marketing of
Refrigeration Equipment
, Changzhou Aoda has grown up as a success one in China in the market of refrigeration. We have set up a foreign trade department for servicing our clients from other countries;
We can certainly offer you:
1.Can be customized according to customer needs and provide drawings.
2. Best quality & best price.
3. Satisfactory service.
4. Long-term cooperate relationship.
5. Door-to-door service under a paid partnership.
And we also accept:
1. Visit to our factory.
2. Airport picking-up.
3. Customized requirement.
4. Inspection from your side any time during the production process and before delivery. FAQ Q1. What is the material of
Cold storage Panel
?
Stainless steel, Painted galvanized steel or Galvanized steel
Q2. What is the thickness of the cold storage panel?
The thickness of the cold storage panel is 75mm, 100mm, 150mm, 180mm, and 200mm.
Q3. What is the applicable temp range base on different thickness?
1.75mm medium temperature (-5°C or above)
2.100mm low temperature (-15°C or above)
3.150mm ultra low temperature (-35°C or above)
4.200mm ultra low temperature (-50°C or above)
Q4.If you want to customize the cold storage, the details about the cold storage as follows you should tell me.
1. What is the size of the cold storage?
2. What is the cold storage used for?
3. What is the required temperature of the cold storage?
Q5.What's the difference of plug-in PU sandwich panel compared with cam-lock PU sandwich panel?
Plug-in PU sandwich panel is fixed by self tapping screw.(Mainly used in large duty cold storage)
Cam-lock PU sandwich panel is fixed by cam lock. (Mainly used in small duty cold storage)
Q6.How is the temperature displayed on a
Cold room
/ freezer?
All controllers on cold rooms have an electronic display that will show the set point and running temperature.
Q7.Packaging & Shipping
Packing: Pallet, wooden case or with outer carton, or as per customers' specific requirements.
Shipping: Sample By Express (DHL /UPS /TNT /FedEx /EMS), By Air, Mass products By Sea.
Q8.How can you guarantee the quality?
A: 2 year's warranty against B/L date. If quality problem occurs, we promise to replace goods or return your payment accordingly.
Q9.How many years of no rust for your PU sandwich panel?
10 years.
Q11.What is your MOQ?
ur MOQ is usually 5 set. Panel usually 250m2
Q12.What is your delivery time?
Pu sandwich panel ≤500 m2 7 working days delivery,Pu sandwich panel ≥500 m2 15~25 working days delivery Contact us if you need more details on freezing room. We are ready to answer your questions on packaging, logistics, certification or any other aspects about freezing chamber、freezing room. If these products fail to match your need, please contact us and we would like to provide relevant information.
Product Categories : Cold Storage Room