Product Description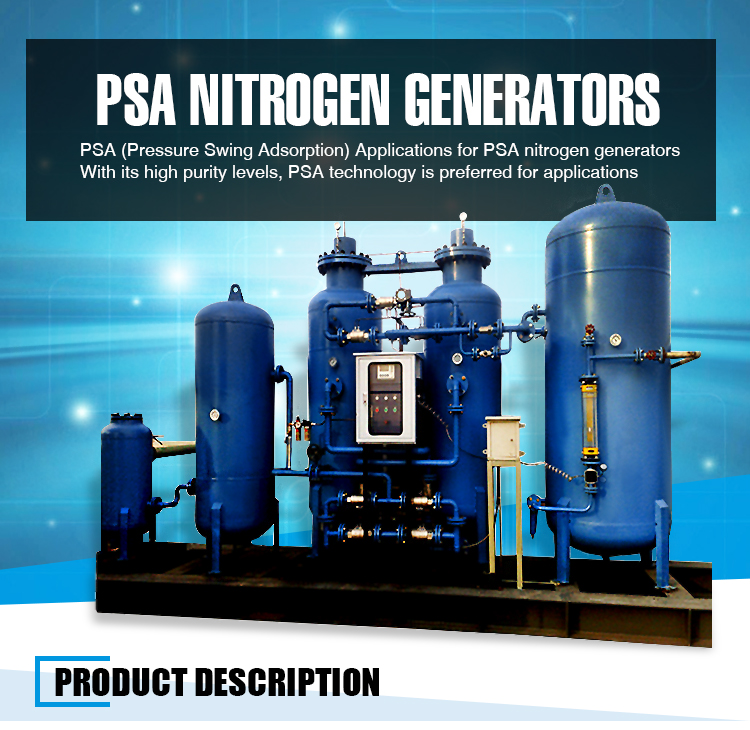 Pressure Swing Adsorption working principle:
PSA technology allows nitrogen molecules to be isolated from other molecules in compressed air (water, oxygen, CO2, etc). The carbon molecular sieve (CMS), the adsorbent in the generator, retains all those molecules and only lets the nitrogen pass through to the outlet. While the CMS in one vessel regenerates a second, connected vessel goes through the same adsorption cycle. These two connected vessels work together to ensure a near-continuous flow of nitrogen gas. 
Benefits of our PSA Nitrogen Generators: 
 Experience - We have supplied over 1000 Nitrogen Generators all over the world.
 German Technology - We have German collaboration for our technology and have fine tuned this technology to gain proprietary advantages in several key areas.
 Automated Operation - PSA Nitrogen Gas plants we manufacture incorporate complete automation and no personnel are required for operating the Gas plant.
  Low Power Consumption - We guarantee a very low power consumption for Nitrogen production by optimum design to efficiently use the compressed air and maximize production of Nitrogen gas.
| | | | | | |
| --- | --- | --- | --- | --- | --- |
| Type | Flow rate  NM³\Hour | Power Supple | Power(KW) | Dimension | Range of application(Tons) |
| PSAN98-07 | 7 | 380\220\50HZ | 4.1 | 1900*800*1350 | 20-100 |
| PSAN98-15 | 15 | 380\220\50HZ | 5.6 | 2000*800*1500 | 100-400 |
| PSAN98-20 | 20 | 380\220\50HZ | 7.5 | 2350*800*1750 | 400-900 |
| PSAN98-30 | 30 | 380\220\50HZ | 11 | 3000*1100*2000 | 900-1400 |
| PSAN98-40 | 40 | 380\220\50HZ | 15 | 3200*1100*2200 | 1400-2000 |
| PSAN98-50 | 50 | 380\220\50HZ | 15 | 3500*1100*2300 | 2000-2500 |
| PSAN98-60 | 60 | 380\220\50HZ | 18.5 | 3600*1100*2200 | 2500-3000 |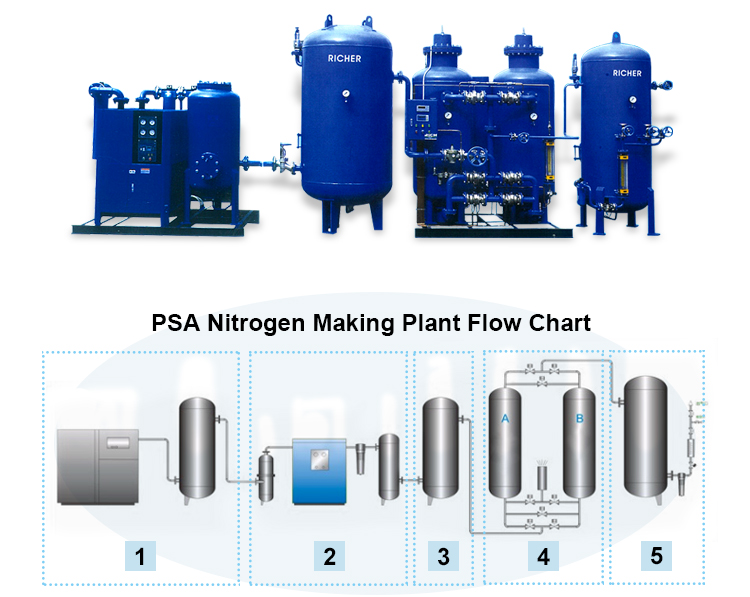 1,Air Compressing System:
This system includes air compressor, air buffer tank, the purpose of this syetem is to compress the normal pressure air to high pressure air.
2,Air Purification System:
This system includes degreaser, refrigerated(adsorption)dryer,ultrafilter,active carbon filter,the purpose of this system is to remove dust,water and oil in the compressed air to make sure the compressed air will be clean and dry in the following steps.
3,Air Buffer Tank:
This system includes air compressing buffer tank,the purpose of this system is to store the compressed gas to make sure the stable supply of gas for O2/N2 separation system,mainly composed of air tank and valves.
4,Adsorption Separation System:
This system includes adsorber tower,Program control valve,controller,analysis meter, also this is the most important system for all the production line, the purpose of this system is to produces N2 through PSA technology,composed of two adsorption towers filled with carbon molecular sieve and automatic control valves.
5,Buffering And Emptying System:
This system includes Nitrogen gas buffer tank,flfter,pressure regulating valve,flow gauge, emptying system.the purpose of this system is to store the finished N2 and regulate the pressure for the request,and change the flow of the N2.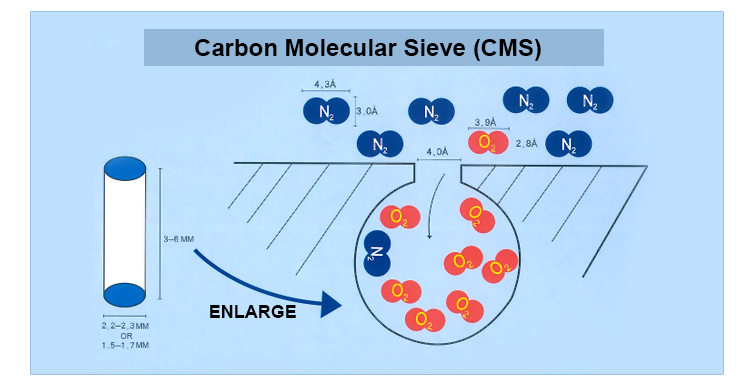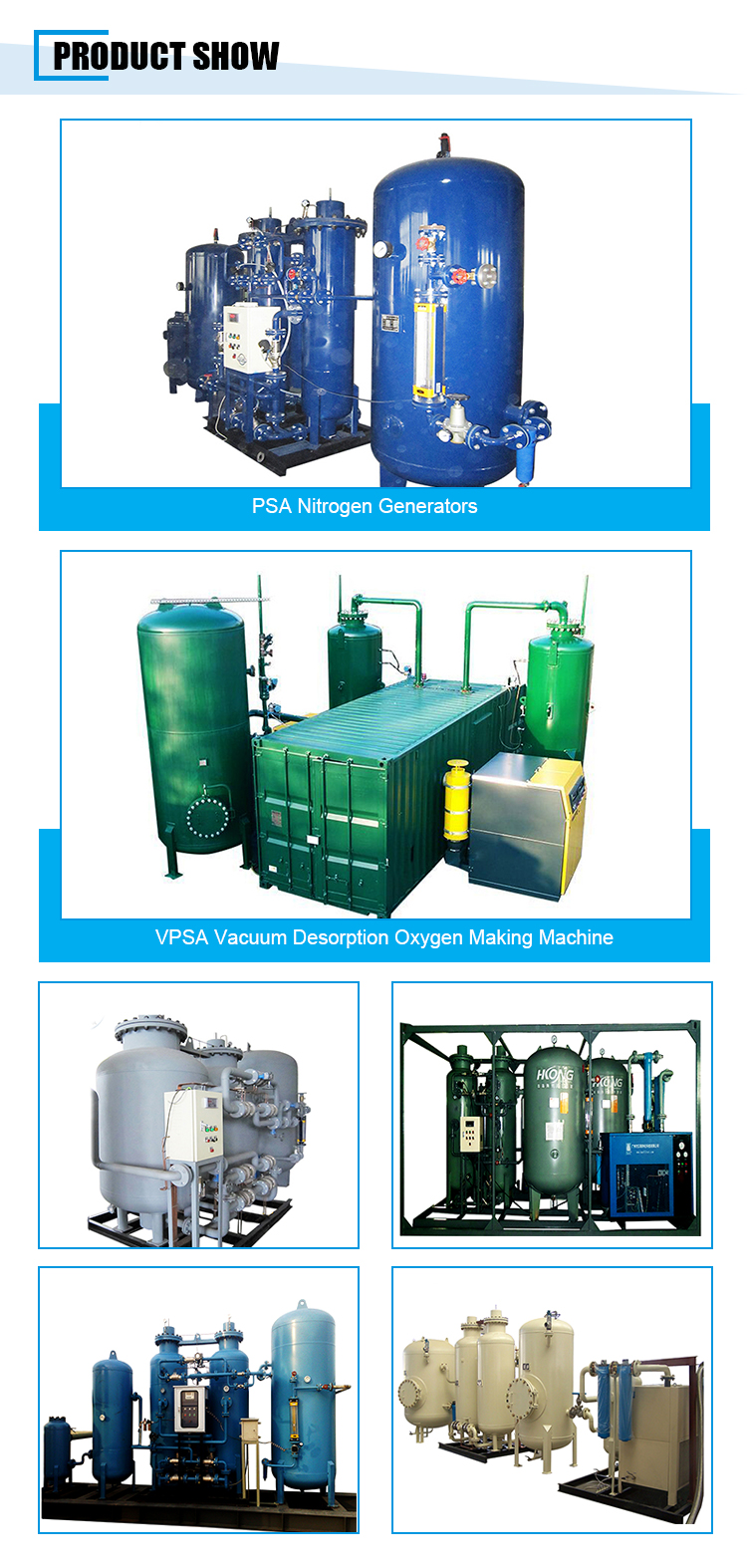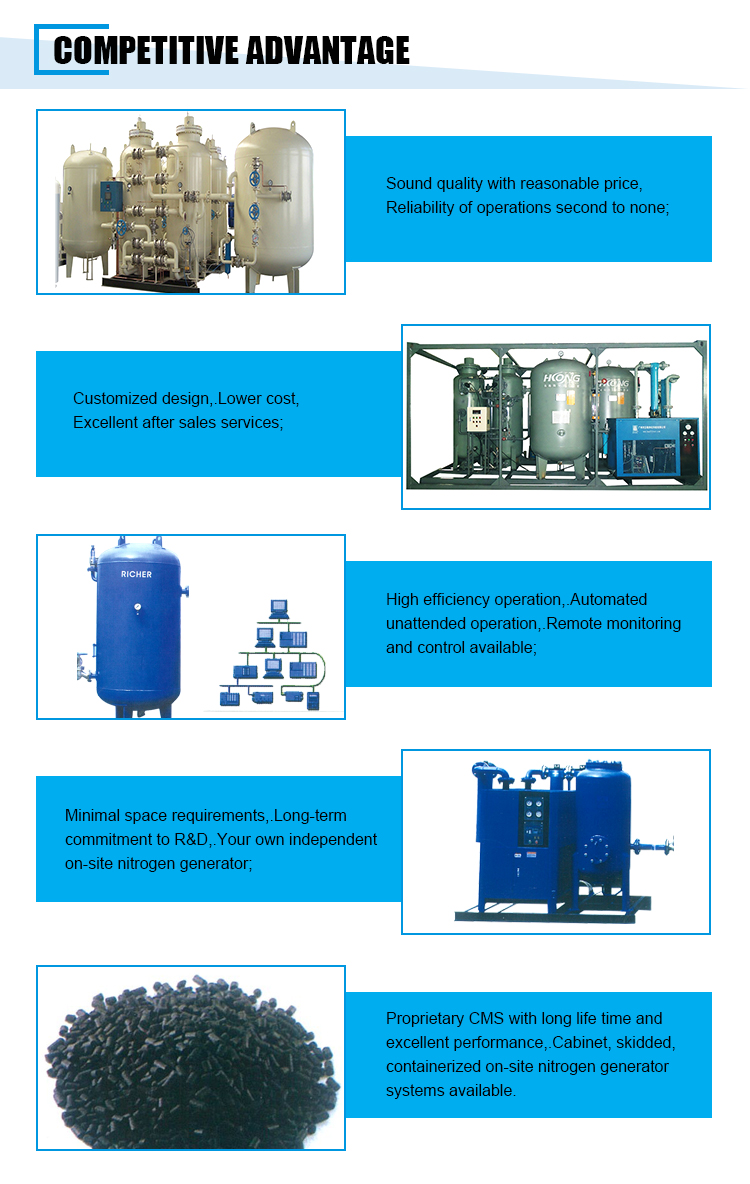 Packaging Details:
Nude Package or Will supply package dimension according to the customer's decision for the flow meter, purity and pressure of Nitrogen.
Delivery Detail:
Shipped in 35 days after down-payment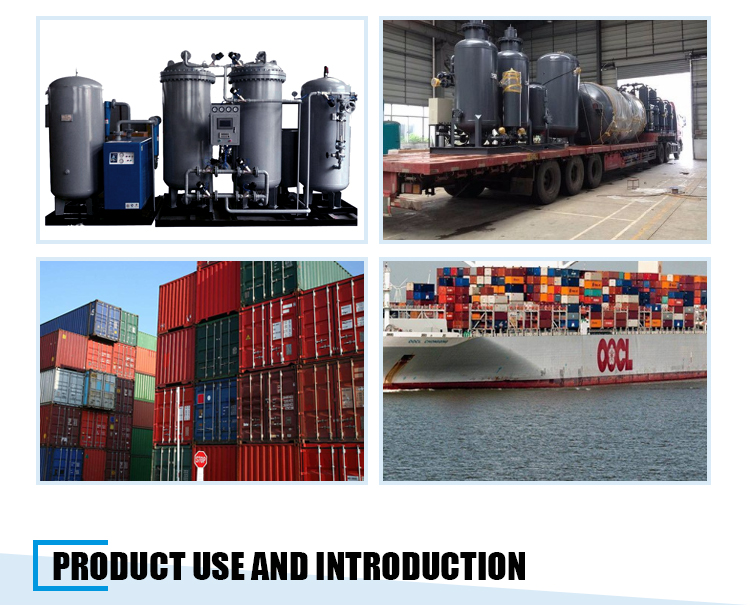 PSA (Pressure Swing Adsorption) Applications for PSA nitrogen generators With its high purity levels, PSA technology is preferred for applications such as: 
1.Metal processing and laser cutting; 2.Pharmaceuticals; 3.Electronics; 4.Food and beverage processing and storage; 5.Chemical purging; 6.Metal heat treatment; 7.SMT industry with 99.99% purity.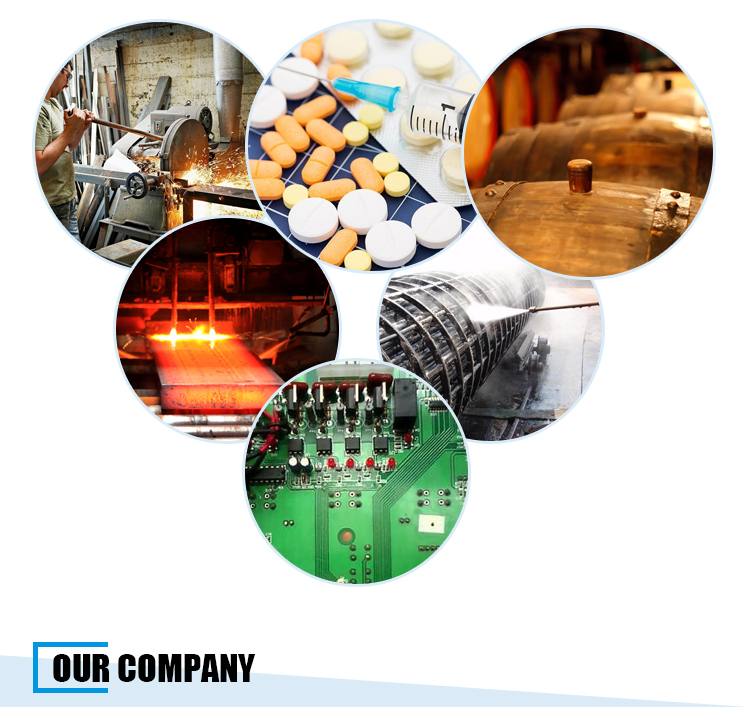 Registered in Huayuan High-tech Industrial Park, specialized engaged in the R&D, design and manufacture for CA cold rooms system, which for meat, fruit and vegetables.  Our business including Cold storage Panel, Condensing unit, Air coolers, Controlled atmosphere equipment and gas separation system.

 

With strong focus on R&D and high technology, LYJN got many patent in the industry and we got the prize of National high-tech enterprises in 2013. We have high advantage on equipment manufacturing, especially focus on PSA Nitrogen Generator, Hollow fiber membrane Nitrogen Generator, CO2 Removal Machine, Ethylene Remove Machine, Automatic Cycle Testing for O2, CO2 & Controlling System etc.

 
  Nitrogen purity as high as 97% - 99.999%, with characteristic of stability,  

large output ,   high efficiency, long life cycle, and low operating cost.  

Fruit and vegetable products: apple, pear, kiwi fruit, grapes, fresh jujube, pomegranates, oranges, chestnuts, plum, banana, mango and cabbage, young garlic shoot, burdock, onion, etc., all can reach 1 ~ 12 months of freshness.

So far, we are the faithful supplier serve for many customers domestic and overseas, we have provides a variety of size of CA cold rooms with high tech on many industries, create a good economic benefit for clients and received the customer high praise.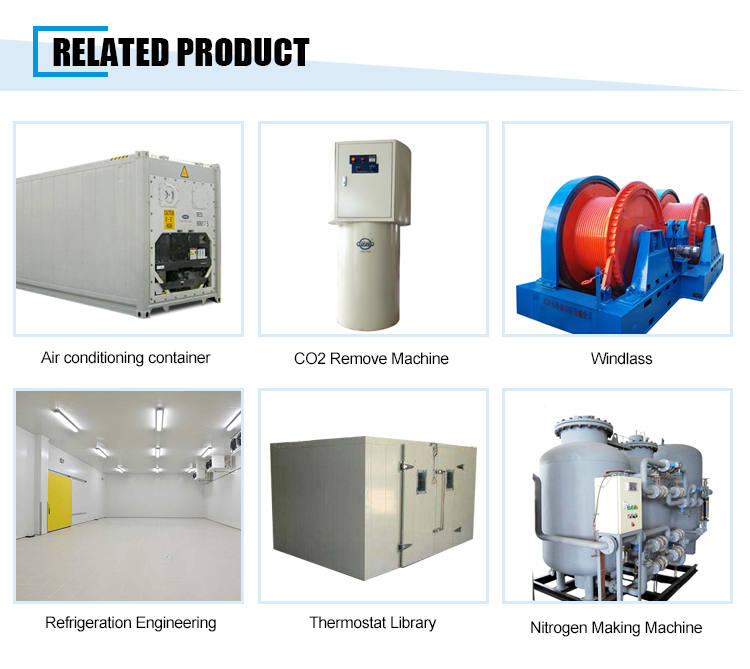 Product Categories : Food Nitrogen Generator