RC-44 40' High Cube Refrigerated Container with Carrier
Product Description
RC-44 40' High Cube Refrigerated Container with Carrier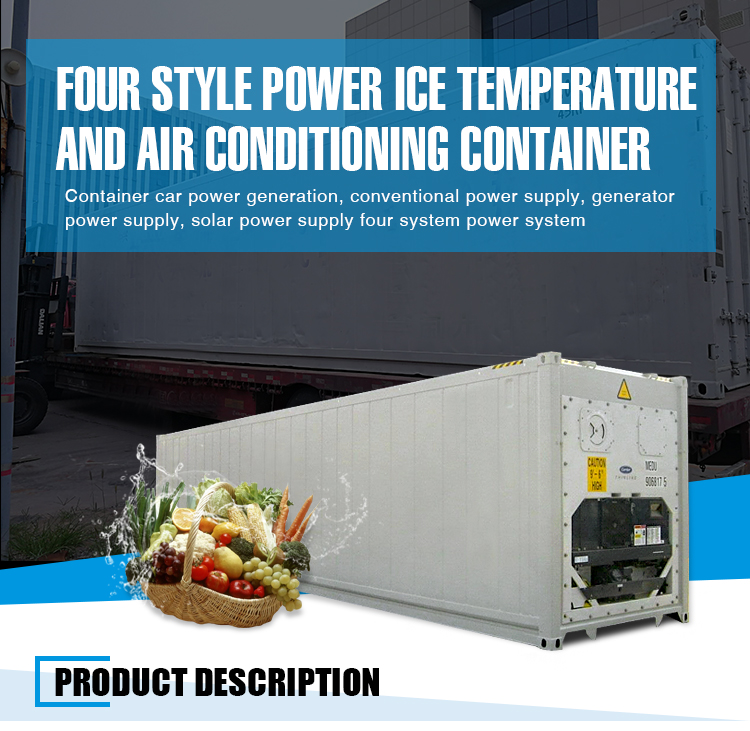 At present, refrigerated reefer containers 20fts in the market have high temperature fluctuation, slow cooling speed, no air conditioning, humidification and mildew proof, high energy consumption of equipment. This product is developed, the conventional power supply, reefer containers 20ft car power generators, solar power supply four standard power system, a number of technical problems breakthrough precise temperature control, electric field, gas atomization corrosion nano ice temperature, solar power generation facilities, integrated independent refrigeration unit, pulse type nano atomization equipment, mildew anti-corrosion equipment, differential pressure flow pre cooling equipment, solar power generation and gas reefer containers 20ft remote diagnosis and network management equipment 6 major equipment, with accurate temperature fluctuations less than 0.1 DEG C, efficient cooling, nano anti-corrosion, anti-corrosion, atomization flow phase constant temperature air conditioning, make full use of defrosting water, four standard power generation, photovoltaic solar power assisted, positioning, GPS Internet remote diagnosis 10 technical features.
Specification

20ft reefer reefer containers 20ft price

40ft reefer reefer containers 20ft price

External Dimensions (M)

6.058 x 2.438 x 2.591

12.192 x 2.438 x 2.896

Door Opening ( M ) ( W x H )

2.290 x 2.264

2.290 x 2.569

Cargo access height( M )

2.221

2.505

Loading line( M )

2.198

2.457

Capacity ( CBM )

28.4 

68.0

Temperature Inside

-30to+30degree



Packaging Details:
Plastic wrapping and wood crate for refrigerating units;
Delivery Detail:
Shipped in 35 days after down-payment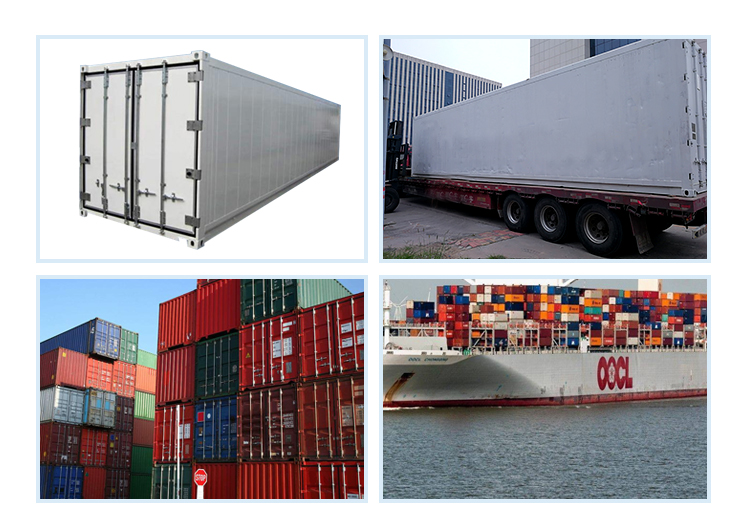 To achieve accurate temperature fluctuations - 0.1 DEG C, pre cooling efficiency 2 times, green sterilization, preservation effect is increased by 30%, price, energy efficiency is better than traditional energy-saving refrigerator car, 30%-40%, can be widely used in the north and south of fruit and vegetable production pre cooling and cold chain preservation.


Registered in Huayuan High-tech Industrial Park, specialized engaged in the R&D, design and manufacture for CA cold rooms system, which for meat, fruit and vegetables.  Our business including Cold storage Panel, Condensing unit, Air coolers, Controlled atmosphere equipment and gas separation system.

 

With strong focus on R&D and high technology, LYJN got many patent in the industry and we got the prize of National high-tech enterprises in 2013. We have high advantage on equipment manufacturing, especially focus on PSA Nitrogen Generator, Hollow fiber membrane Nitrogen Generator, CO2 Removal Machine, Ethylene Remove Machine, Automatic Cycle Testing for O2, CO2 & Controlling System etc.

 

  Nitrogen purity as high as 97% - 99.999%, with characteristic of stability,  large output ,   high efficiency, long life cycle, and low operating cost.  Fruit and vegetable products: apple, pear, kiwi fruit, grapes, fresh jujube, pomegranates, oranges, chestnuts, plum, banana, mango and cabbage, young garlic shoot, burdock, onion, etc., all can reach 1 ~ 12 months of freshness. So far, we are the faithful supplier serve for many customers domestic and overseas, we have provides a variety of size of CA cold rooms with high tech on many industries, create a good economic benefit for clients and received the customer high praise.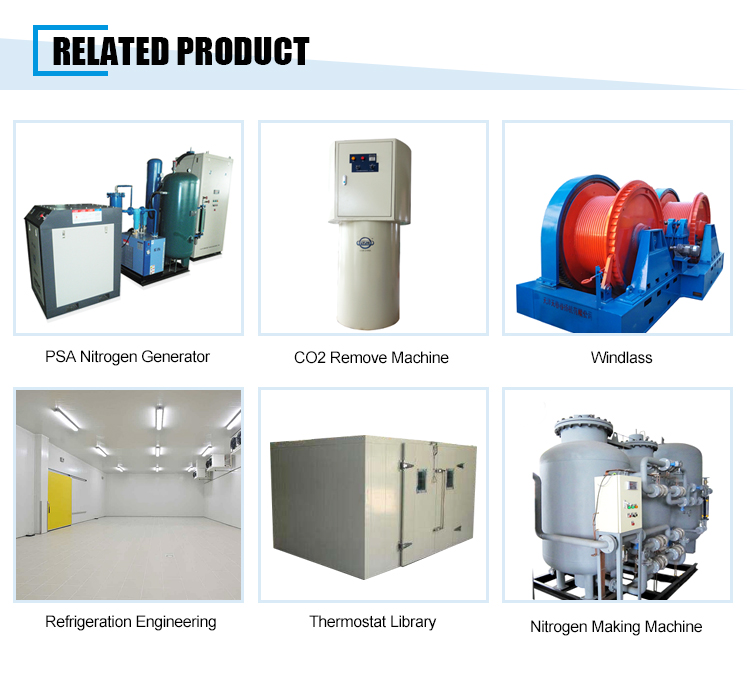 Contact : Amy Zhao
Skype:     amyfighting3
Tel:           +86(22)83973368-8003
Email :      amy(@)lyjnca.com
Mobile/Wechat/Whatsapp/Viber:+8613929567615
Welcome to visit our factory at any time!
Variety of models can customized according to your specification requirement.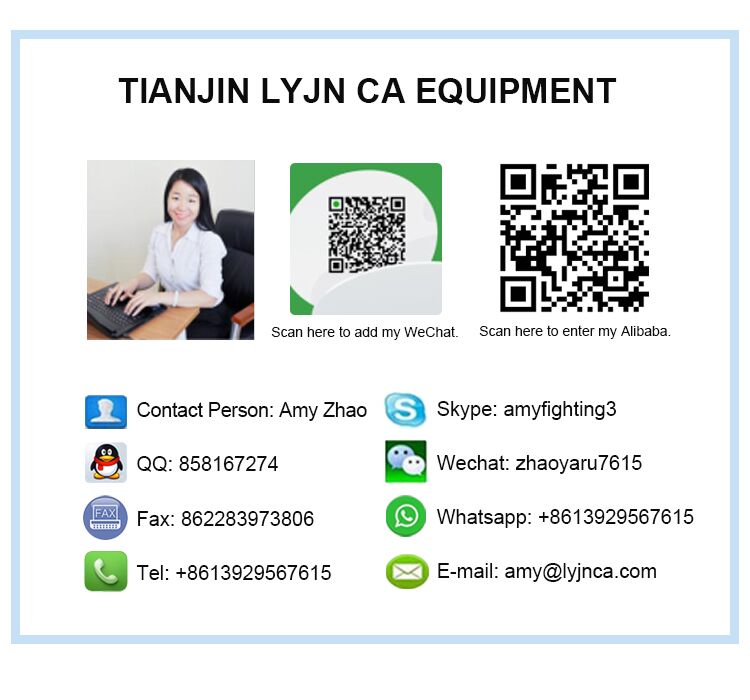 Product Categories : Reefer Container