Product Description
Dual-Bull Wheel Diesel Powered Winch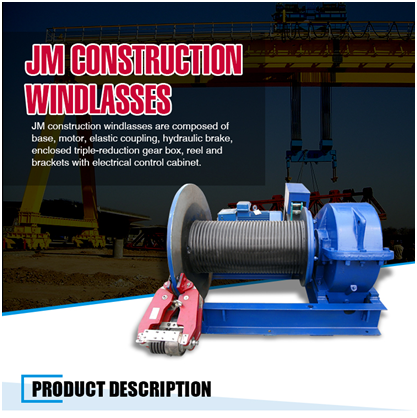 JJMW3

JJMW5

JJMW8

JJMW10-400

JJMW10-600

JM16

Rated pulling strength(KN)

30

50

80

100

100

160

Average wire speed(M\min)

9.0

9.82

9.84

9.74

11.02

10

Winding drum diameter*width(mm)

∅350*500

∅400*840

∅550*100

∅550*1000

∅580*1500

∅670*1000

Wire size(mm)

∅15.5

∅19.5

∅26

∅28

∅32

∅36.5

Length of wire rope(m)

200

300

400

400

600

770

Ply number of wire rope

4

5

5

5

6

6

 

Motor

Model

YZR160L-8

YZR180L-8

YZR225M-8

YZR250M-8

YZR250M-8

YZR250M-6

Power

7.5

11

21

29

29

37

Revolution 

number(r\min) 

695

715

720

720

720

969

Overall speed ratio

100

113.14

156

156

156

260.1

Overall dimensions(mm)

1595*1456

*920

1837*1834

*1012

2170*2140

*185.5

2170*2234

*1185.5

2781*2234

*1185.5

3100*2390

*1300

Machine weight(kg)

1040

1640

3500

3600

4200

8400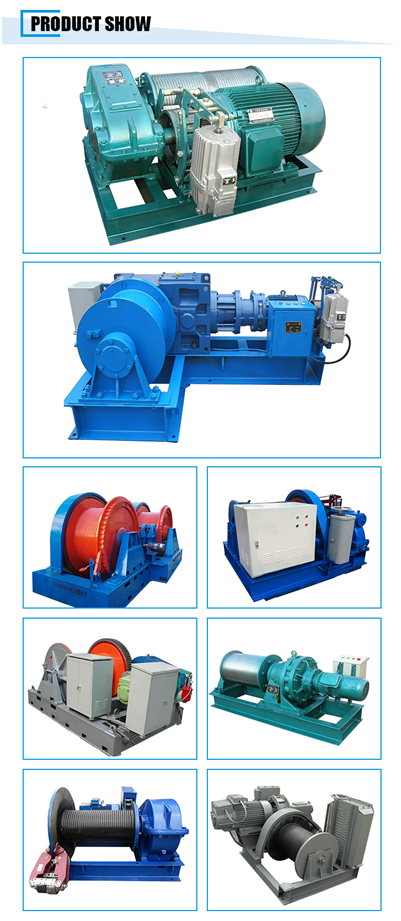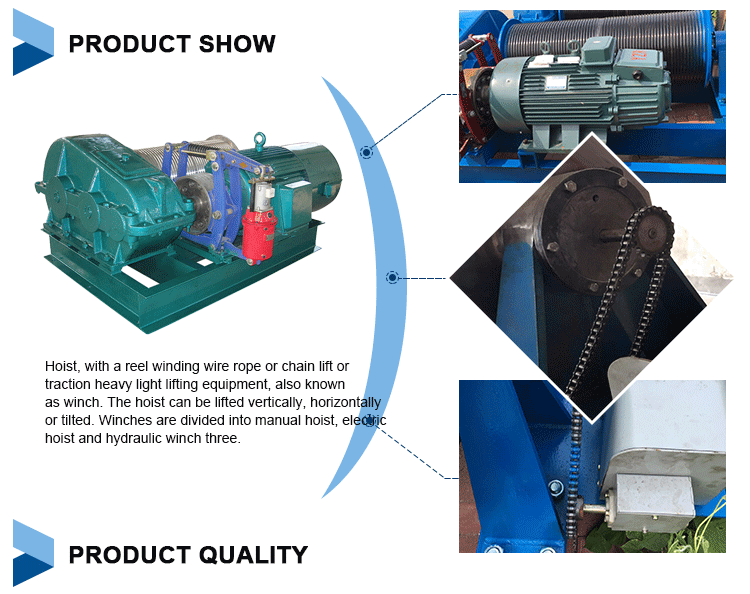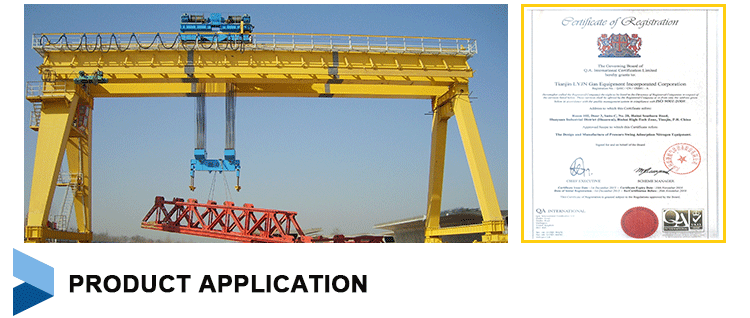 1.Steel Welded Frame

The bottom frame we welded by channel steel, structure firmly. With ground bolt hole and lifting ring. A shaft through the drum which made from welded steel plate/seamless steel pipe on the support shelf.

 

 

2.Motor

motors apply to drive all kinds of hoisting machinery. With the advantage of high overload capacity and mechanical intensity, they are especially suitable for devices such as short-time or intermittent operation, frequent starting and braking or devices with prominent capacity against vibration and impacting.

 

 

3.Brake

Electro-Hydraulic Block Brakes adopt pullers as their driver units. Mainly used in the mechanical braking of machine operation equipments of lifting, transportation, metallurgy, mine, port, and building mechanical devices, had the advantages of quick speed, safe stabilization, maintain simply, low noise, long useful life, electricity saving and high operation efficiency and etc.

 

 

4.Speed Reducer

Three stage speed reduction, using high intensity gears, large load capacity, low noise feature. Initiative axes connect to motor, driven axes connect to gears of drum for forward rotation and reverse.

 

 

 

5.Control System

Push button controller:

Mainly as winch starting,( 54750640,the velocity modulation)and the commutation. With forward, stop, reverse and exigency stop. Also amperemeter and indicator light.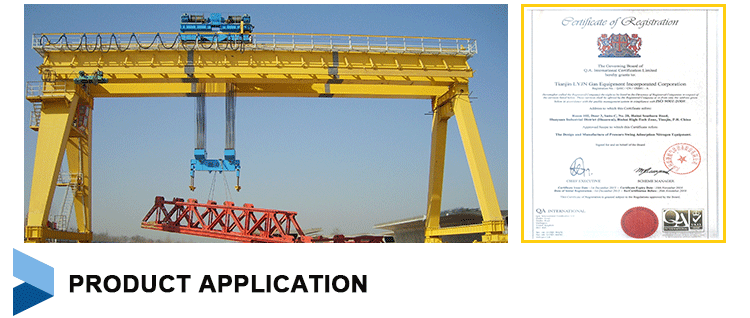 Hoist, with a reel winding wire rope or chain lift or traction heavy light lifting equipment, also known as winch. The hoist can be lifted vertically, horizontally or tilted. Winches are divided into manual hoist, electric hoist and hydraulic winch three. Electric winch is now the main. Can be used alone, but also for lifting, road construction and mine lifting and other mechanical components, because of simple operation, large rope around, easy to move and widely used. Mainly used in construction, water conservancy projects, forestry, mining, wharf and other materials lift or flat drag.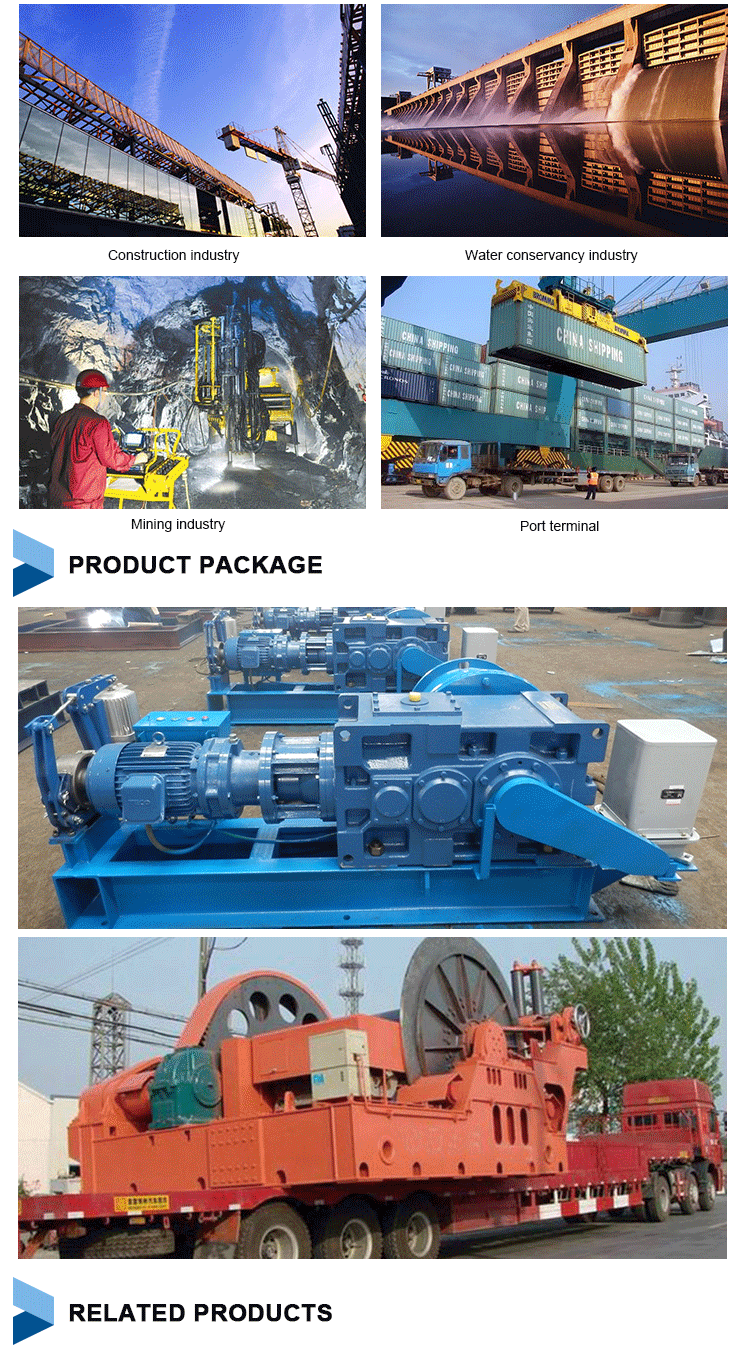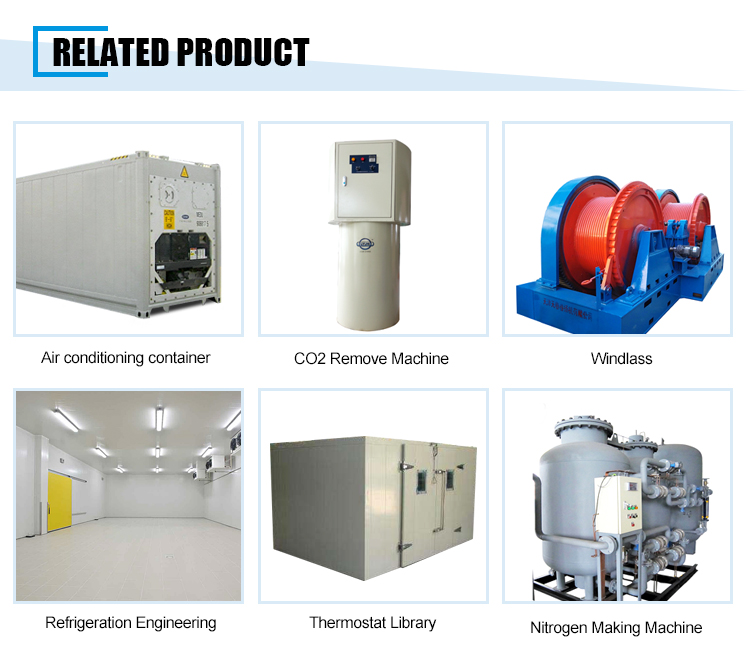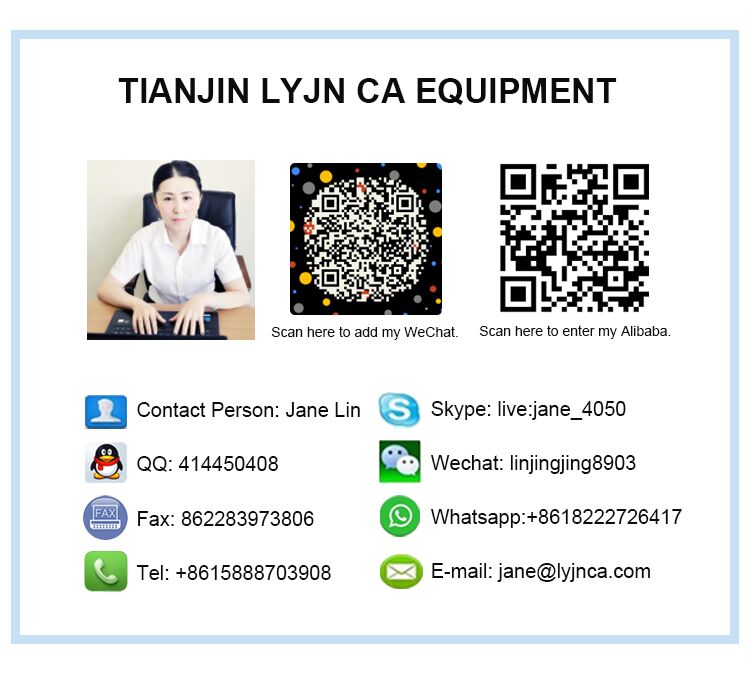 Skype: live:jane_4050                       E-Mail: jane@lyjnca.com
Wechat :linjingjing8903                    Tel| Fax:+86 22 83973806
Mobile:+8615888703908                   Whatspp:+8618222726417 

Product Categories : Slow Speed Windlass