EW-034 220V-480V Construction Electric Winch Windlass Hoist
Product Description
EW-034 220V-480V Construction Electric Winch Windlass Hoist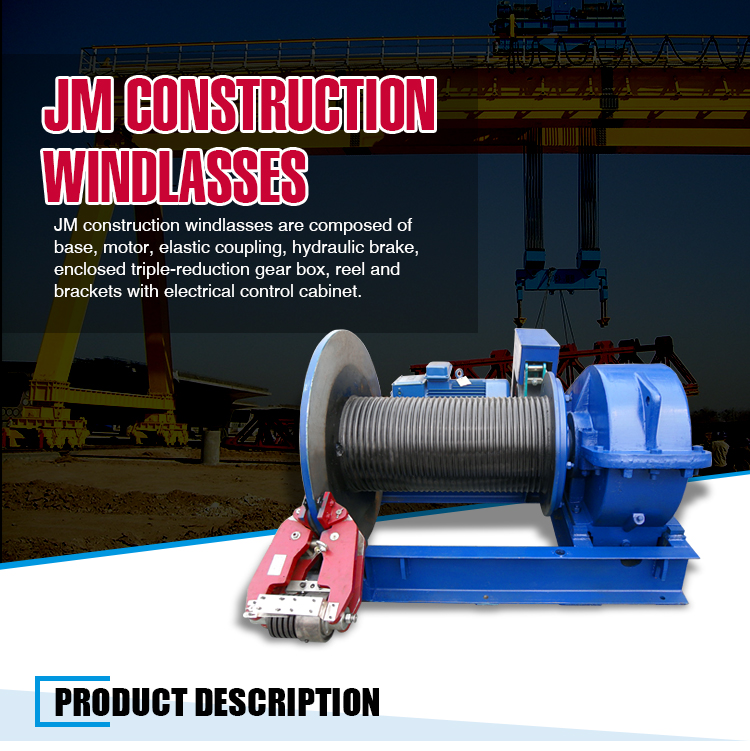 JM construction windlasses are composed of base, motor, elastic coupling, hydraulic brake, enclosed triple-reduction gear box, reel and brackets with electrical control cabinet.
When the motor starts, the elastic coupling drives the reduction gear box, then of which the output shaft drives the revolution of reel. All the motors are the YZR-series products adopting the national standard (GB).
The work or brake of the reel relies on the hydraulic brake. The brake and motor works synchronously, therefore when the power is cut off, the reel is braked simultaneously, of which the process is fast, sensitive, safe and reliable.
Item

Model

JJMW3

JJMW5

JJMW8

JJMW10-400

JJMW10-600

JM16

Rated pulling strength(KN)

30

50

80

100

100

160

Average wire speed(M\min)

9.0

9.82

9.84

9.74

11.02

10

Winding drum diameter*width(mm)

∅350*500

∅400*840

∅550*100

∅550*1000

∅580*1500

∅670*1000

Wire size(mm)

∅15.5

∅19.5

∅26

∅28

∅32

∅36.5

Length of wire rope(m)

200

300

400

400

600

770

Ply number of wire rope

4

5

5

5

6

6

 

Motor

Model

YZR160L-8

YZR180L-8

YZR225M-8

YZR250M-8

YZR250M-8

YZR250M-6

Power

7.5

11

21

29

29

37

Revolution number(r\min) 

695

715

720

720

720

969

Overall speed ratio

100

113.14

156

156

156

260.1

Overall dimensions(mm)

1595*1456*920

1837*1834*1012

2170*2140*185.5

2170*2234*1185.5

2781*2234*1185.5

3100*2390*1300

Machine weight(kg)

1040

1640

3500

3600

4200

8400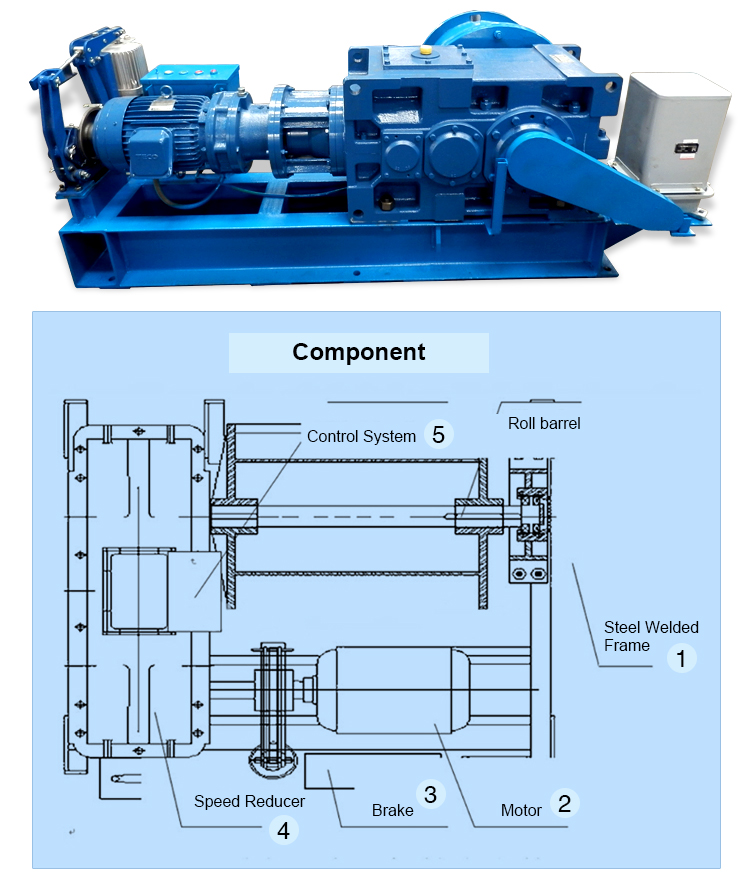 1.Steel Welded Frame
The bottom frame we welded by channel steel, structure firmly. With ground bolt hole and lifting ring. A shaft through the drum which made from welded steel plate/seamless steel pipe on the support shelf.
2.Motor
motors apply to drive all kinds of hoisting machinery. With the advantage of high overload capacity and mechanical intensity, they are especially suitable for devices such as short-time or intermittent operation, frequent starting and braking or devices with prominent capacity against vibration and impacting.
3.Brake
Electro-Hydraulic Block Brakes adopt pullers as their driver units. Mainly used in the mechanical braking of machine operation equipments of lifting, transportation, metallurgy, mine, port, and building mechanical devices, had the advantages of quick speed, safe stabilization, maintain simply, low noise, long useful life, electricity saving and high operation efficiency and etc.
4.Speed Reducer
Three stage speed reduction, using high intensity gears, large load capacity, low noise feature. Initiative axes connect to motor, driven axes connect to gears of drum for forward rotation and reverse.
5.Control System
Push button controller:
Mainly as winch starting,( 54751384,the velocity modulation)and the commutation. With forward, stop, reverse and exigency stop. Also amperemeter and indicator light.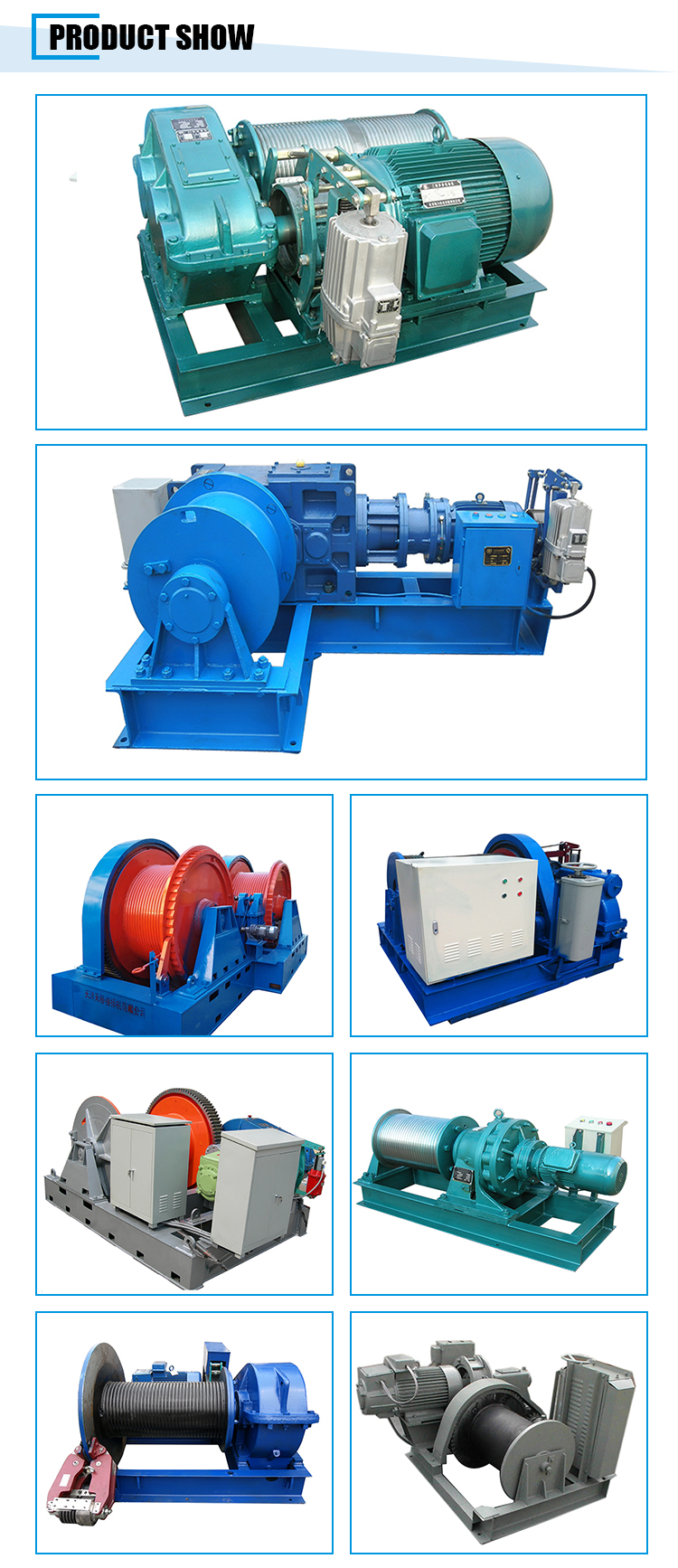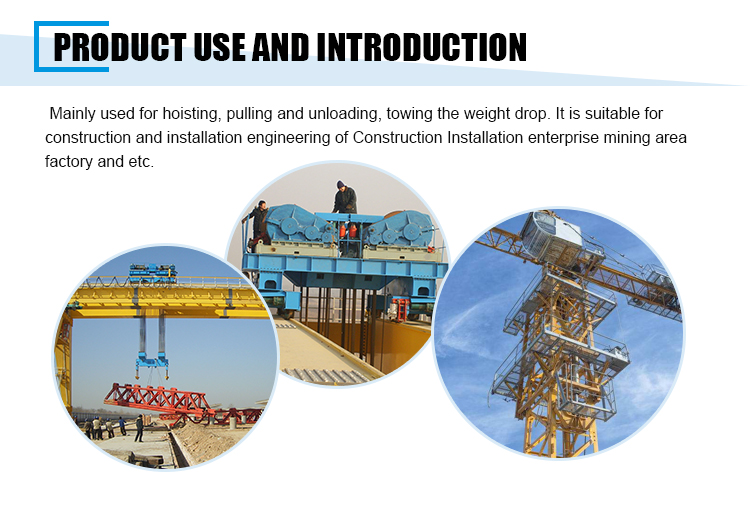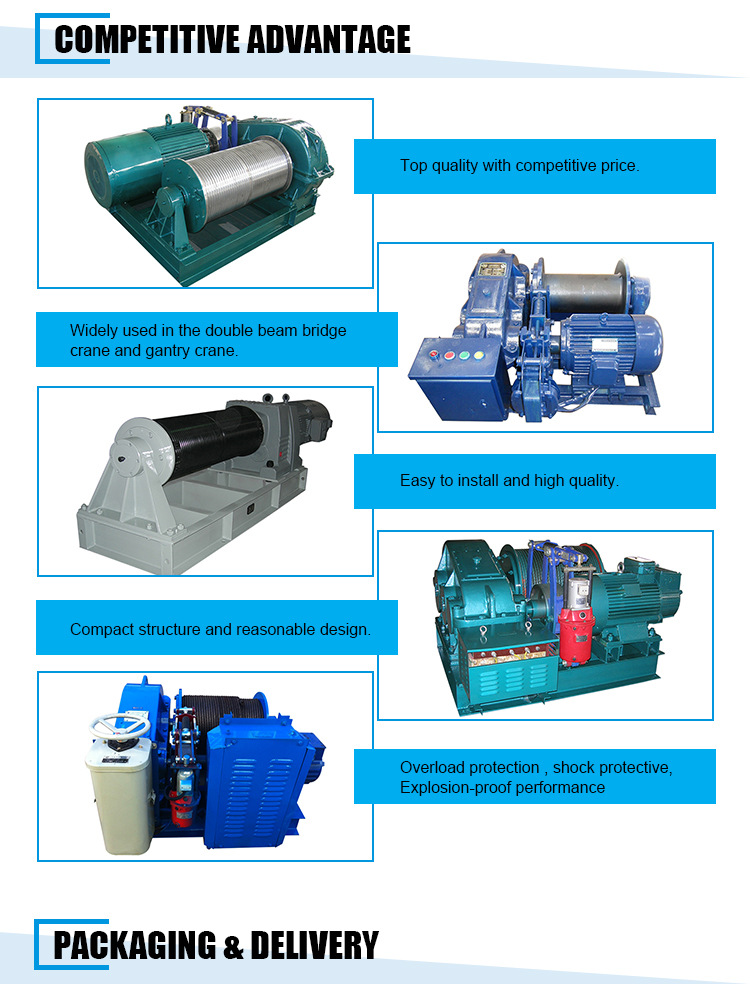 Packaging Details:
Package: Nude Package or wooden case or Iron box packing.
Delivery Detail:
Shipped in 35 days after down-payment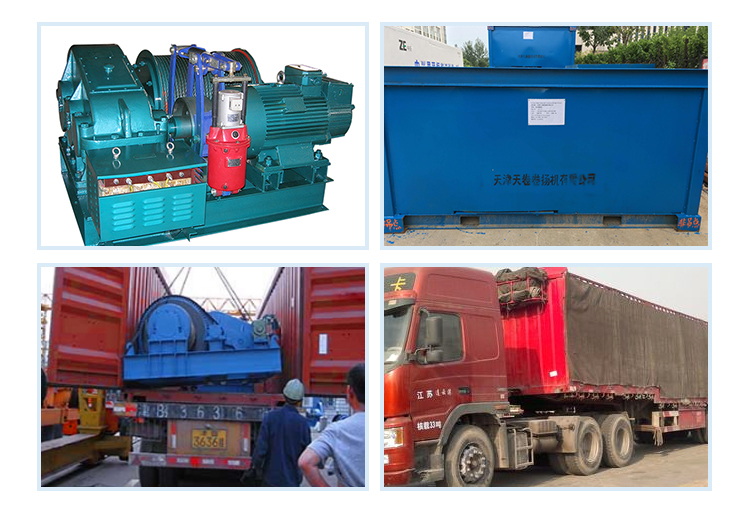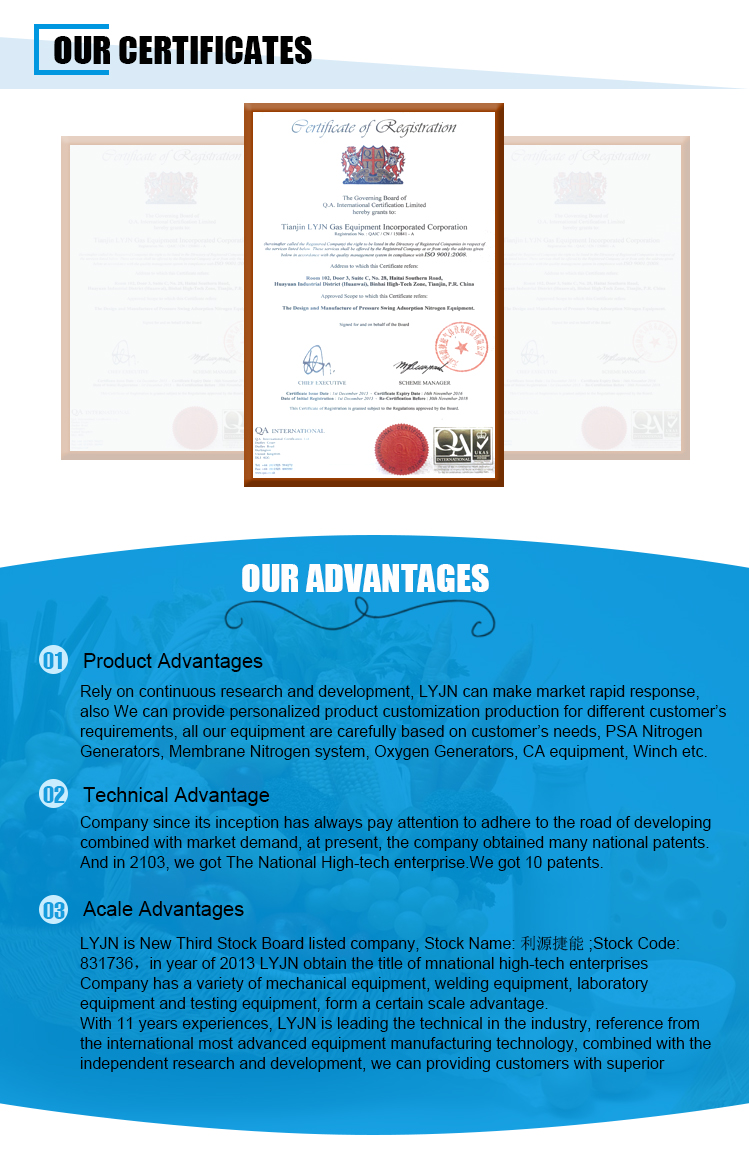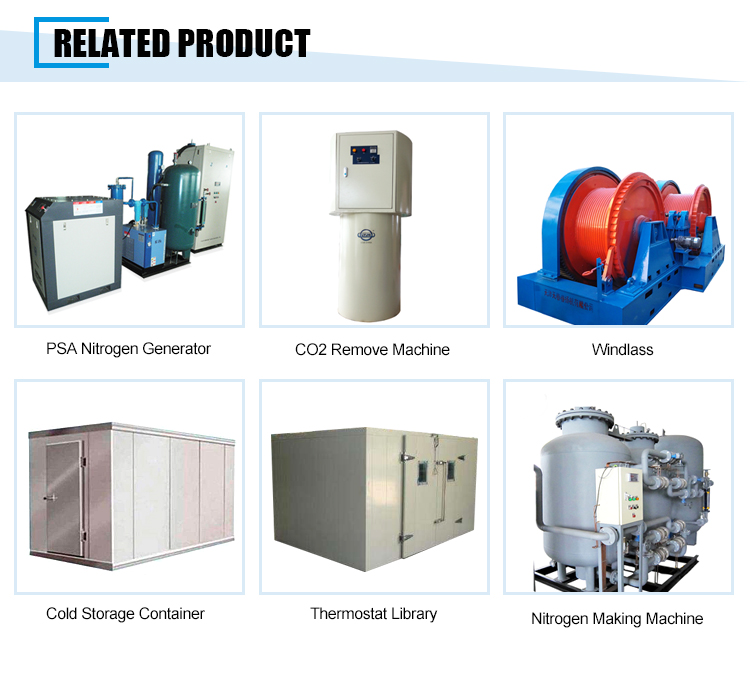 Contact : Amy Zhao
Skype:     amyfighting3
Tel:           +86(22)83973368-8003
Email :      amy(@)lyjnca.com
Mobile/Wechat/Whatsapp/Viber:+8613929567615
Welcome to visit our factory at any time!
Variety of models can customized according to your specification requirement.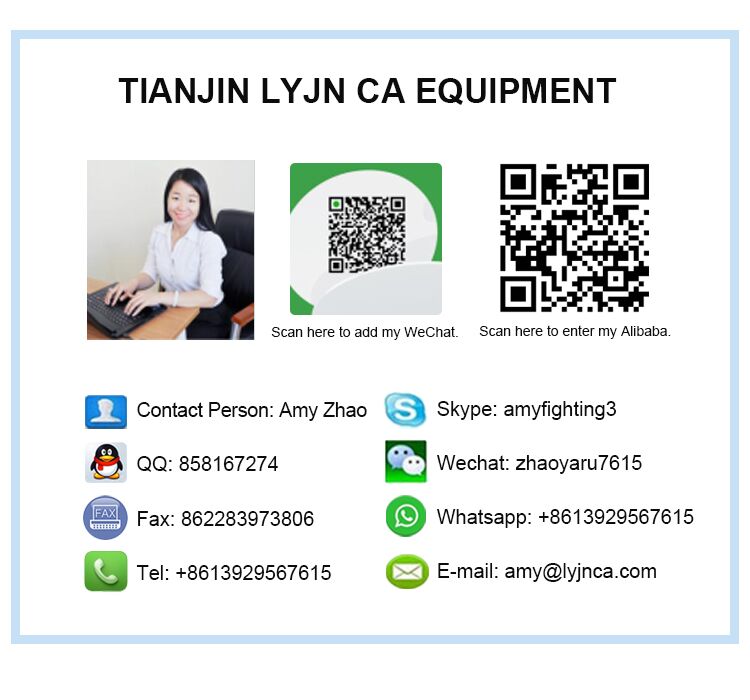 Product Categories : Slow Speed Windlass