Product Description
  cold storage refrigeration freezer for meat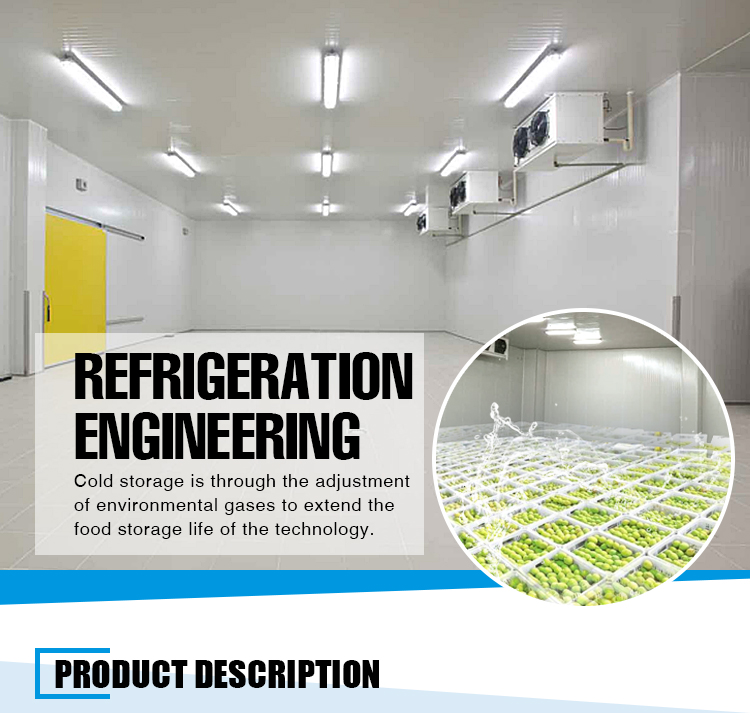 We are comprehensive refrigeration company with design, manufacture, and installation, focus on cold storage, Refrigeration system, CA equipment and keep fresh system, gas equipment manufacturers.  
We design CA Cold Room according to customer standard design, we have advanced manufacturing technology and strict quality control system to ensure product with high quality and with competitive price, provide customers with cost-effective refrigeration unit is my company abides by the principle.
 

 

 

CA COLD ROOM

 

 

Size

 

 

ROOM

 

 

Temperature

 

 

Evaporating temperature

 

clear height (m)

 

 

Area(m2)

 

per refrigeration capacity   (w/m2)

 

Total refrigeration capacity(kW)

12000*12000*6000

12

15℃~-5℃

~-10℃

6

144

20

2880

72000*24000*5000

12

15℃~-5℃

~-10℃

5

1728

20

34560

55000*25000*4000

10

15℃~-5℃

~-10℃

4

1375

20

27500

41000*12000*4000

4

15℃~-5℃

~-10℃

4

492

20

9840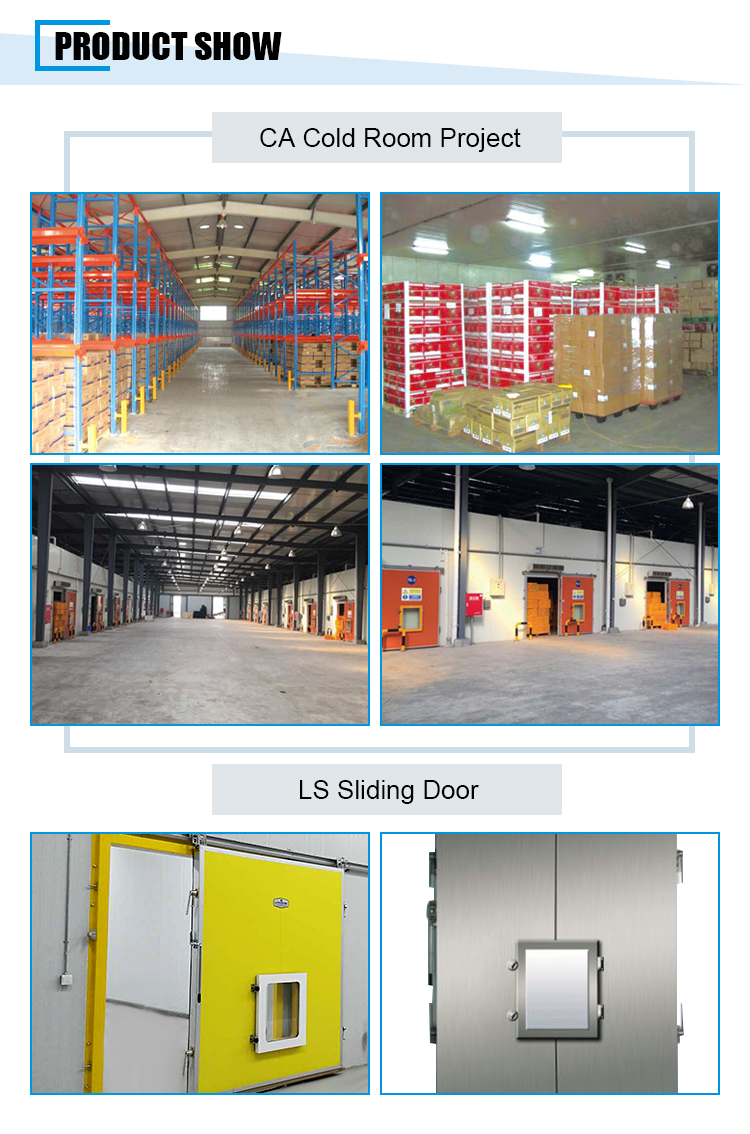 LS series sliding door is reasonable in material selection, simple in structure and beautiful in appearance decoration. With integral foaming of internal polyurethane, the air-tightness and insulation performance is good; the escape and safety device is practical. The advantage is low weight of door body.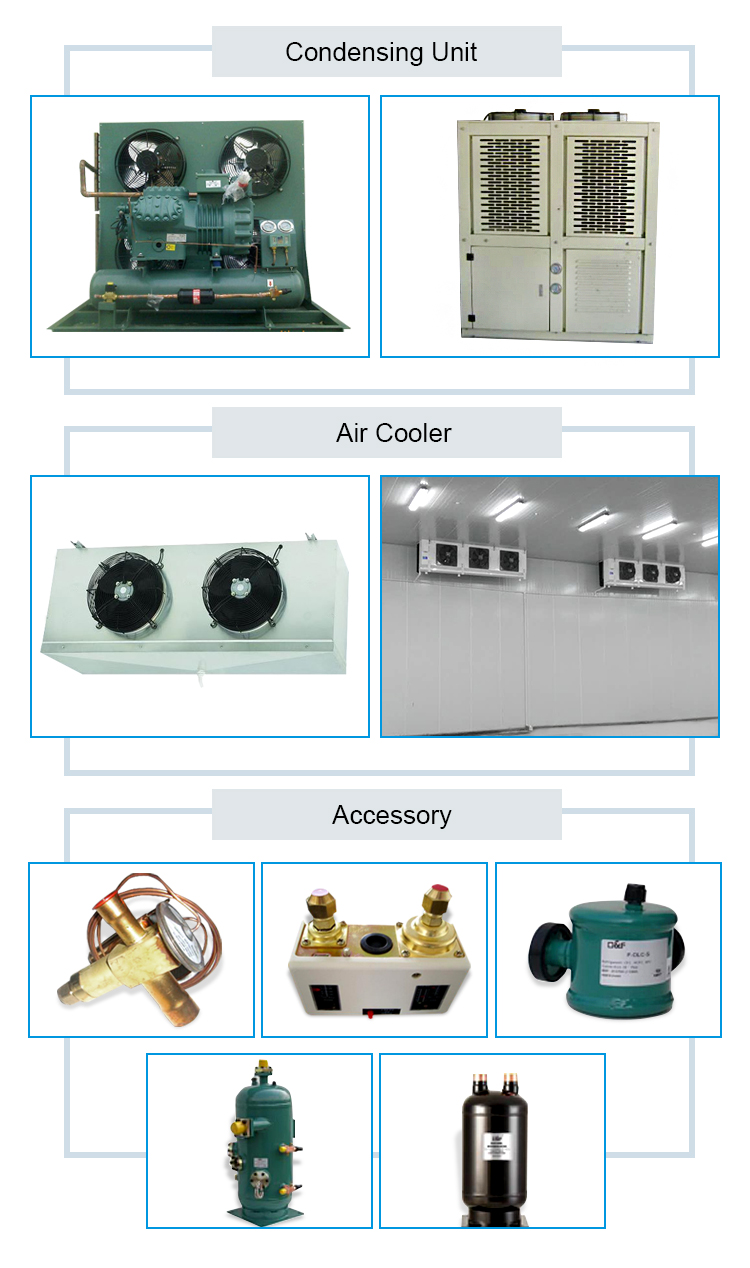 Packaging Details:
Wooden packaging or iron box packaging,all seperated packaging can loading container,container size can be 20 or 40 feet;
Delivery Detail:
Shipped in 35 days after down-payment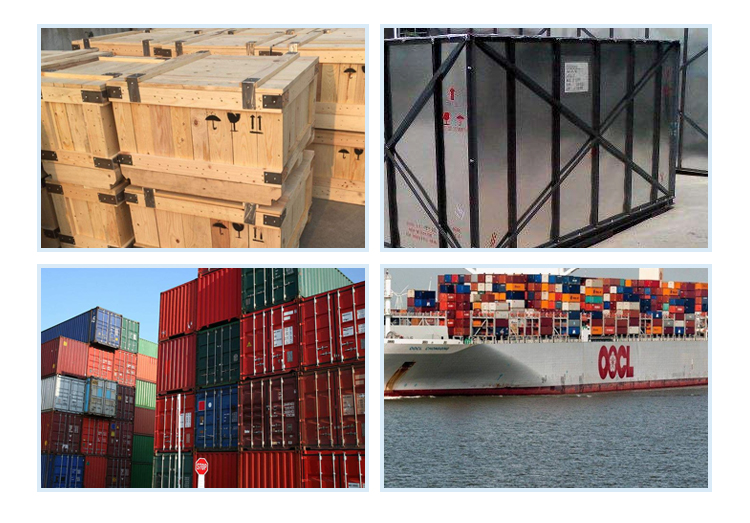 Cold storage is mainly used for food, dairy products, meat, aquatic products, poultry, fruits and vegetables, cold drinks, flowers, green plants, tea, pharmaceuticals, chemical raw materials, electronic instrumentation and other temperature storage.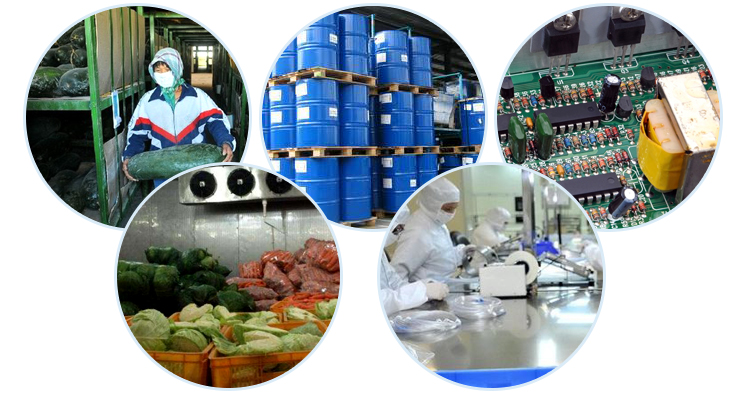 Registered in Huayuan High-tech Industrial Park, specialized engaged in the R&D, design and manufacture for CA cold rooms system, which for meat, fruit and vegetables.  Our business including cold storage Panel, Condensing unit, Air coolers, Controlled atmosphere equipment and gas separation system.

 

With strong focus on R&D and high technology, LYJN got many patent in the industry and we got the prize of National high-tech enterprises in 2013. We have high advantage on equipment manufacturing, especially focus on PSA Nitrogen Generator, Hollow fiber membrane Nitrogen Generator, CO2 Removal Machine, Ethylene Remove Machine, Automatic Cycle Testing for O2, CO2 & Controlling System etc.

 
  Nitrogen purity as high as 97% - 99.999%, with characteristic of stability,  

large output ,   high efficiency, long life cycle, and low operating cost.  

Fruit and vegetable products: apple, pear, kiwi fruit, grapes, fresh jujube, pomegranates, oranges, chestnuts, plum, banana, mango and cabbage, young garlic shoot, burdock, onion, etc., all can reach 1 ~ 12 months of freshness.

So far, we are the faithful supplier serve for many customers domestic and overseas, we have provides a variety of size of CA cold rooms with high tech on many industries, create a good economic benefit for clients and received the customer high praise.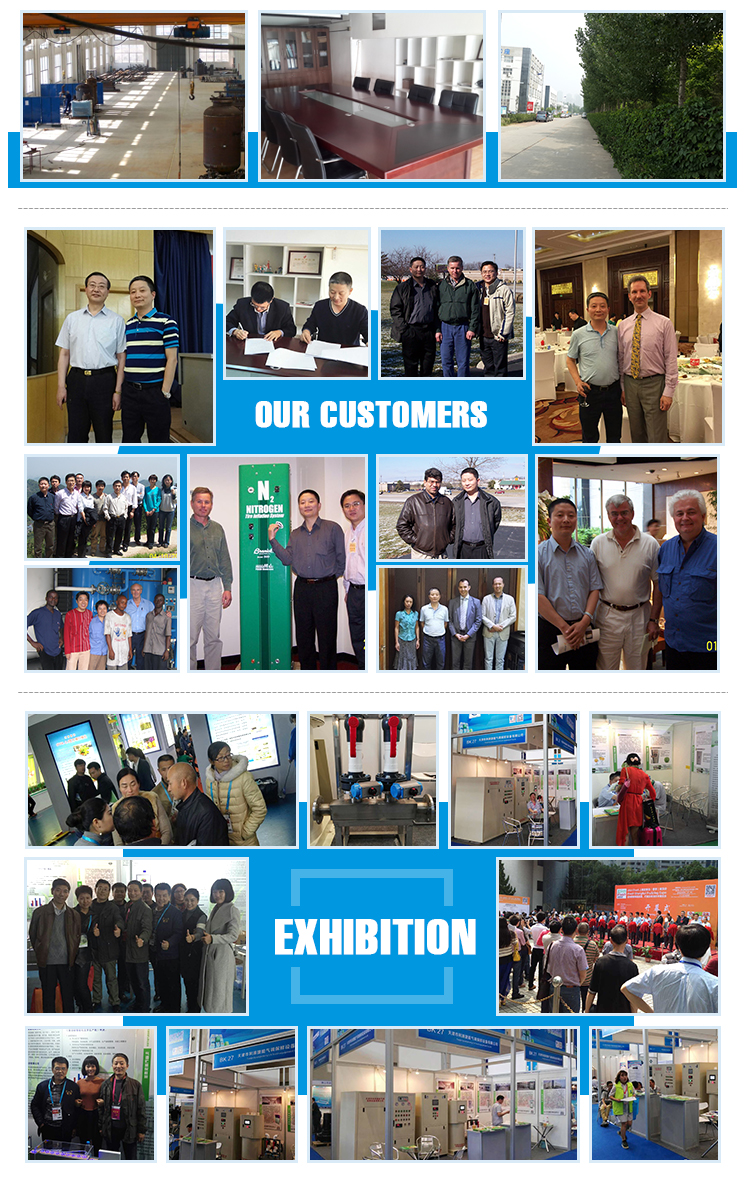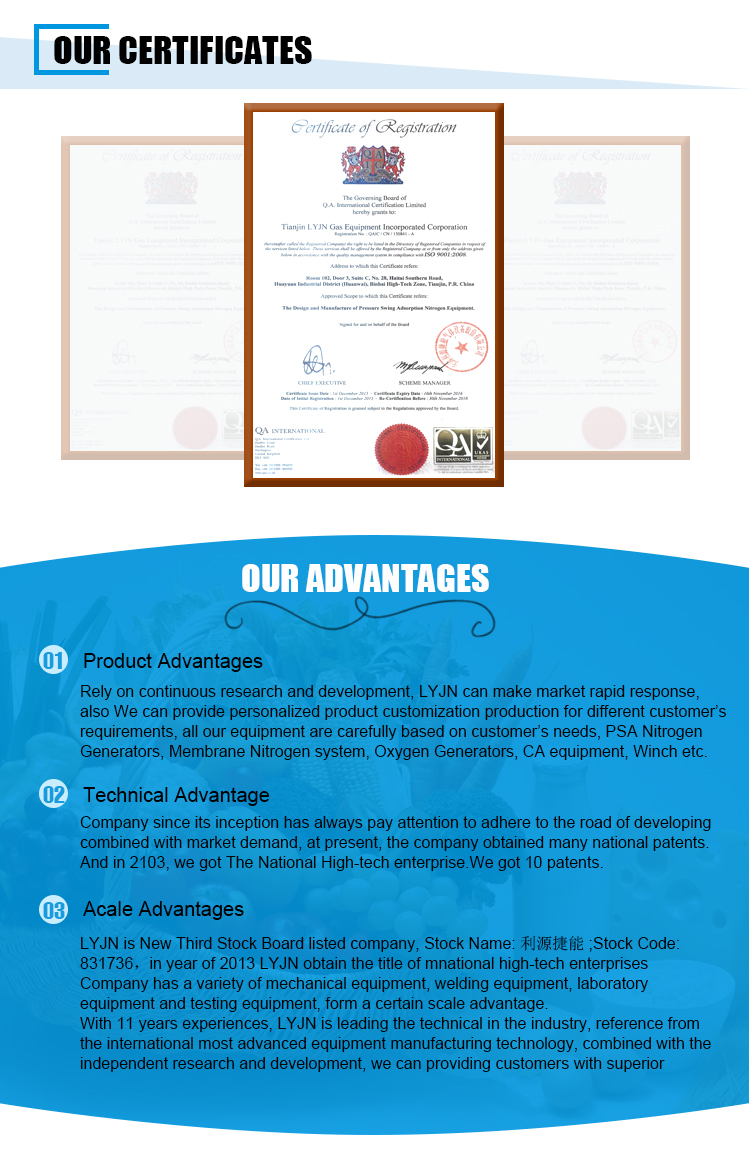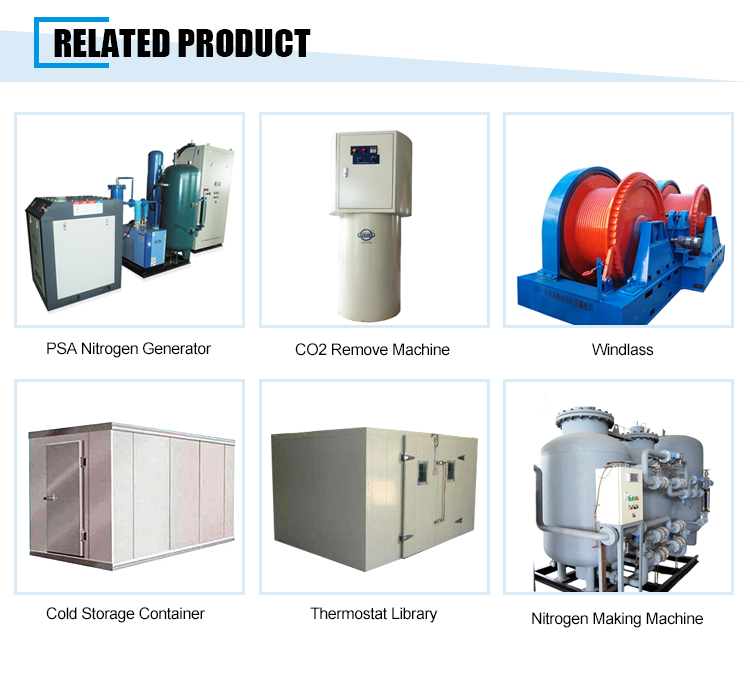 Contact : Amy Zhao
Skype:     amyfighting3
Tel:           +86(22)83973368-8003
Email :      amy(@)lyjnca.com
Mobile/Wechat/Whatsapp/Viber:+8613929567615
Welcome to visit our factory at any time!
Variety of models can customized according to your specification requirement.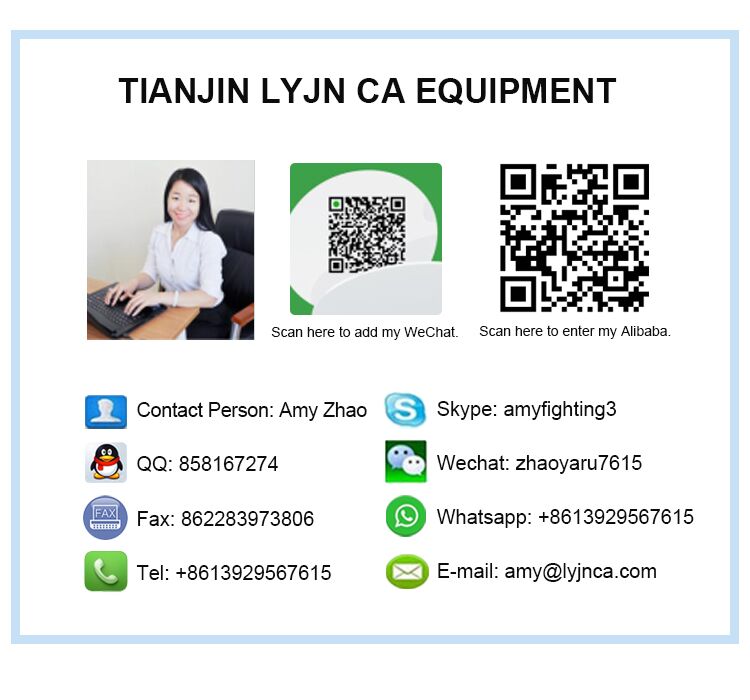 Product Categories : Storage Refrigeration Freezing Rooms